All horse lovers, riders, and owners know how smart horses are and it has happened to each one of us to see what amazing things these majestic animals can accomplish. We have seen videos of them playing the piano, painting, helping humans and horses in difficult situations, unlocking barn locks, bringing food to their loved ones etc.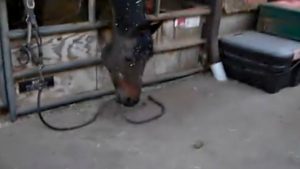 There isn't a day when these amazing creatures can't stop surprising us with their actions and this is why we love them so much. There are people out there who don't appreciate these gorgeous creatures and often we hear them say that 'Horses are just work animals' but they don't know it because they have never had a horse in their lives. What you are going to watch in this video is a horse using a tool to get the treat he wants after the owner places it far from where he can get it.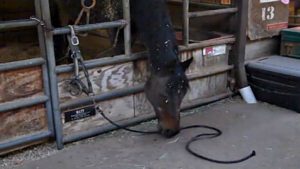 The video was posted on Facebook by Carly Lay with the caption, 'Science people: Primates and Corvids are the only animals who use tools.
Matt, a horse!'
The horse in the video is actually scary smart, especially if he figured it out on his own. Look out mankind! Horses may take over the world! Watch the video and share your opinions with us!
Science people: Primates and Corvids are the only animals who use tools.Matt, a horse:

Posted by Carly Lyn on Friday, November 9, 2018