Winter is coming very soon and a lot of horses are excited about it, however, a lot of others not as much. Horses usually loving running around and play outside on a snowy day, however, the horse in the video below is not as excited during the snow days and here is the reason why. Since it is snowing a lot, the snow is sticking on his face and whiskers and he seems to be bothered with it.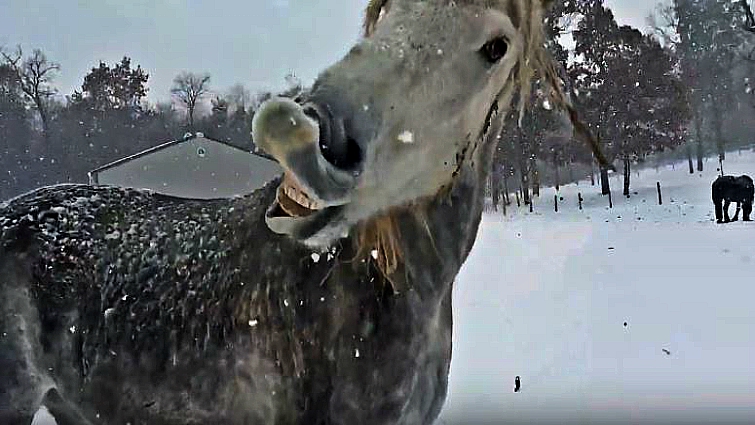 What makes this video hilarious is the fact that he id doing some hilarious facial expressions in hopes of getting the snow off of his face and whiskers. Well friend, do not worry cause a lot of other horses have the same problem as you do during the snowy days but as I said, the majority of them are not bothered by the snow at all, they just want to jump up and down and benefit from the fresh and soft snow.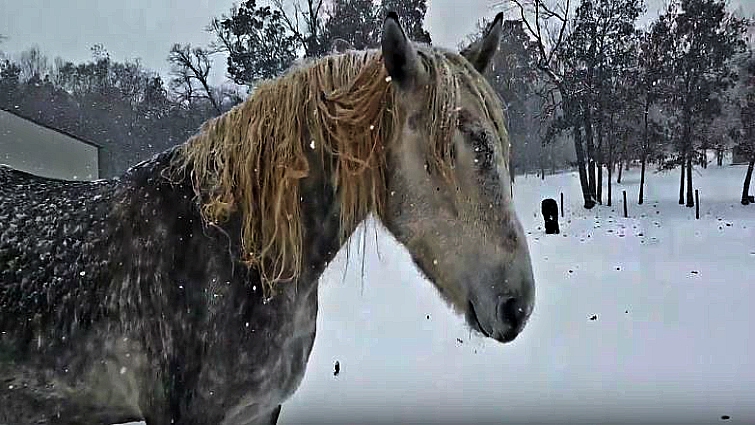 Also, they can go skiing with their human friends which is amazing as well. Well, I guess they have to wait a little bit more because we are still a few weeks ahead of the snowy days. This year we would like you all to share your beautiful moments with your horses and families in the comment section. I am so looking forward to experiencing another amazing winter.