Show jumping, also known as "stadium jumping", "open jumping", or simply "jumping", is a part of a group of English riding equestrian events that also includes dressage, eventing, hunters, and equitation. Jumping classes are commonly seen at horse shows throughout the world, including the Olympics.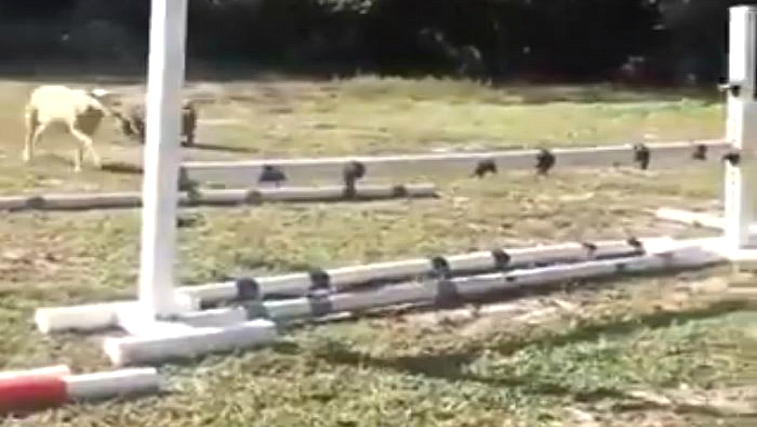 Sometimes shows are limited exclusively to jumpers, sometimes jumper classes are offered in conjunction with other English-style events, and sometimes show jumping is but one division of very large, all-breed competitions that include a very wide variety of disciplines. The video you are going to watch shows the showjumping competition isn't limited to horses only as sheep can jump as well, if not better than some horses can.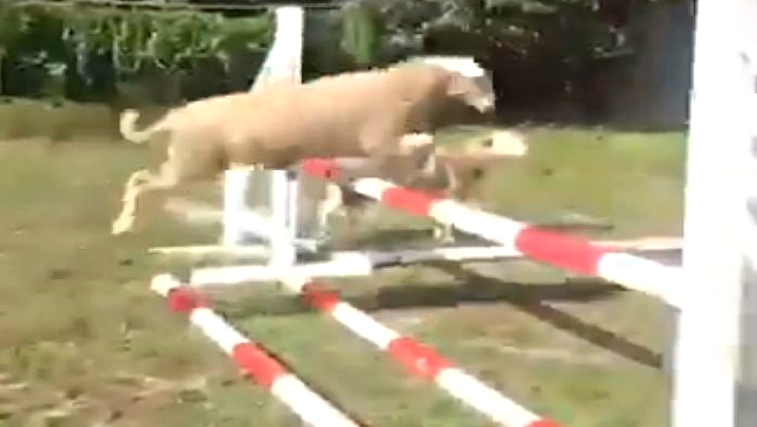 The sheep you are going to watch in this video counts the strides so perfectly and nails the distance like a professional. We don't really know if it's an innate ability or someone trains it to jump like that, but we are amazed at what this sheep can do. It shows no pressure while it jumps and maybe we have to expect great things from this sheep in the future. Watch and enjoy the video!
#WowJumping | PegaseBuzzShowjumping New Generation.

Posted by PegaseBuzz on Tuesday, April 11, 2017