Every kid loves going to different play park who are designed especially for them. These last years a new destination was added for kids all around the world and their parents: Shopping malls. It seems like they all have amazing games and parks designed for kids to play and enjoy the company of other kids. We have seen and witnessed many different kinds of games but a carousel used in a shopping center in China was beyond everyone's expectations.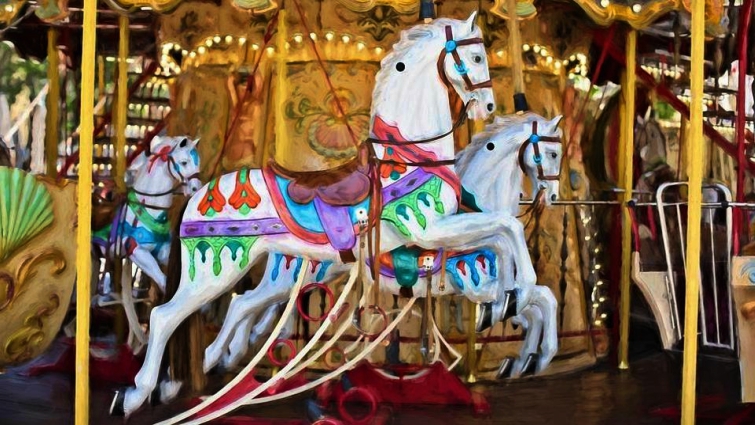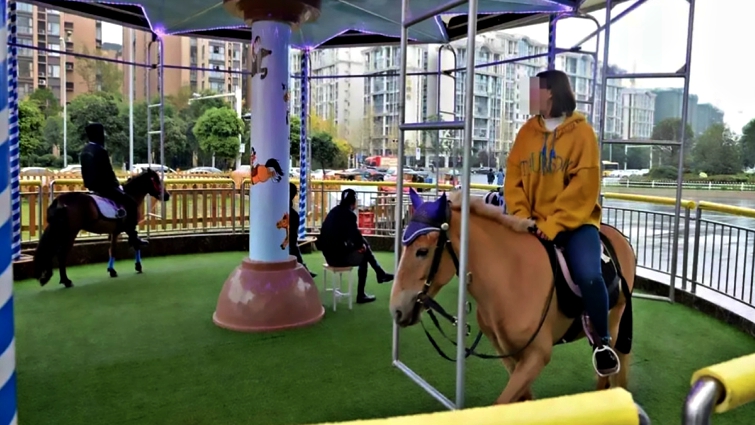 Footage shows them using real horses on its merry-go-round instead of traditional wooden horses, and has, perhaps reasonably, gained a lot of criticism. The unusual fairground-style ride was located at the Shunagliu Wanda Plaza shopping center in the city of Chengdu and shows four horses tied to metal frames and forced to walk around on a motor-driven platform. Punters keen are charged around 50RMB (£5.60) for a four-minute ride.


The sign near the ride wrote: "Different from traditional wooden horses, you can truly experience the fun on horseback and let your child entertain. " These four horses are made to walk around the carousel for four hours a day, every day. According to Shangma Equestrian Club, which is the owner and operates the ride, there are trainers there all the time and the ride is a good way for them to get exercise.


But many shoppers have responded in horror after seeing it, with one woman telling the local press: "I thought it was an ordinary carousel. Look carefully, it is a real horse. If you want to ride a horse, you can go to a professional riding stable. What do you think about this real-life carousel? Please leave your comment below.