It is a known fact that having beautiful and healthy hair is one of the most important things in everyone's appearance. Especially for us girls, who struggle a lot to take care of our hair during different seasons of the year, particularly in summer and fall, when we experience hair loss and dryness. Aside from humans, there's another creature which is known for its fabulous hair, and that is the horse I'm pretty sure that the horse breeds we are presenting to you in the video below, have no idea what us humans have to go through, but naturally have way better hair than all of us. Below we are presenting 7 of them and giving a few characteristics of some of the horse breeds that have fabulous hair. I'm pretty sure you are all feeling jealous right now.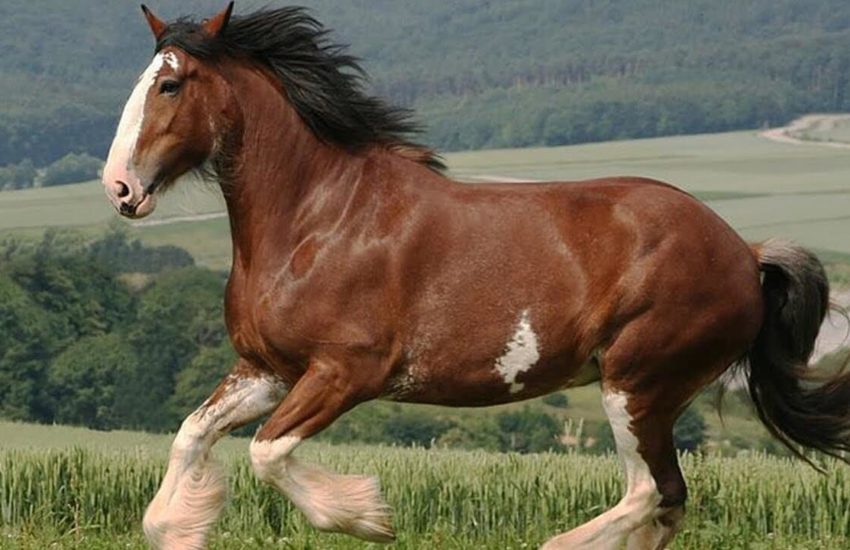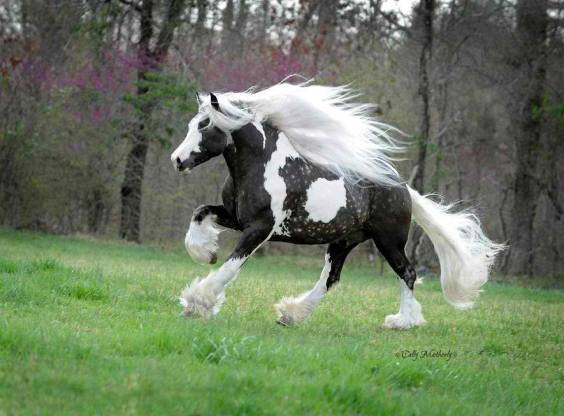 1.The Clydesdale horse is one of the most beautiful, gentle and peaceful breeds. This breed was developed from the farmhouses of Clydesdale, a county in Scotland. The use of the name Clydesdale was recorded since 1826 but the first breed registry was formed officially in 1877. As for this breed's physical features, according to the the Clydesdale Horse Society 's website "A Clydesdale should have a nice open forehead, broad between the eyes, a flat profile, wide muzzle, large nostrils, a bright clear intelligent eye, big ears and a well arched long neck springing out of an oblique shoulder with high withers".





2.Gypsy Vanner is a unique breed of horses who are known worldwide for their beautiful physique and impeccable features. The Gypsy Vanner breeds that we know today is thought to be breed by the gypsies of Ireland and England after World Wide II. They opted for a breed who had a kind temperament, well-built and had an eye turning look so that the gypsies could show off and have a competition between them. This breed was designed to be half black and half white, but nowadays we can find them in every color. The saying "A good horse never comes in a bad color" is particularly true for Gypsy Vanner horses.





3.The Andalusian is a pure Spanish horse (PRE: Pura Raza Espanola) that originated in the Iberian Peninsula, Spain. They were recognized as a breed in the 15th century and became very important in the history of Spain, firstly be serving as a cavalry horse in battles.  These beautiful horses were presented as gifts by the rich and powerful people in Spain. They can be found all over the world now and are seen regularly participating in famous movies and several TV shows because of their intelligence, calmness and of course their magnificent beauty.





4.Appaloosa
Appaloosa breed was developed by the Nez Perce tribe in North America and their origin comes from Spanish horses. They are mostly known for their flashy coat but this breed is also known for its speed, can run along and compete with the fastest of the horses.





5.The Akhal Teke
The Akhal Teke is a breed developed and registred in Turkmenistan and they are known worldwide for their endurance and perform well in long-distance events just like Arabian horses. Their metallic coat gives these horses an exotic beauty and a unique look.





6.The Haflinger is a breed of horse developed in Austria during the late 19th century. Haflingers are known in the whole equine world for their specific color and temperament. The Haflinger horses are also called "golden horse with the golden heart", which gives us a lot of information about their characteristics. Although these horses are considered relatively small, we must add that they shouldn't be confused with ponies. They may have pony ancestors but they are classified as horses and we could easily tell the difference because the Haflinger's temperament and nature are very calm, gentle and can be trained very well without facing any difficulty. They are always chestnut with flaxen mane or tail and are well-muscled, fit but still manage to look very elegant.





7.Friesian
While we all agree that all the horses are unique and beautiful in their own way there is a special horse breed who stands out from the crowd and has always gained people's attention. This breed is Friesian horses. The Friesian is known worldwide for its black color and luxurious mane, long tail, and their beautiful feathers. The original breed has no markings of any kind. Unfortunately, the breed nearly became extinct during different times of their long history but now the stunning Friesian horse is back and is more beautiful than ever.