Don't ask about the long face! Moment horse with her head stuck in a trailer window is freed with a digger while rescuers argue whether to pull or push. Graycee, owned by Megan Cook, jumped through the bars covering the open window and became hopelessly trapped half in and half out of the trailer.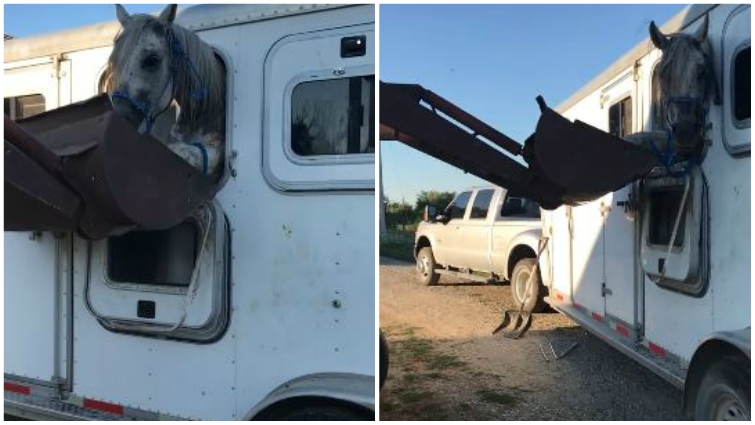 The owners were really worried about that and at the beginning they didn't know what to do or how to act and then they tried to guide her back inside but she was unresponsive. There were discussions of what to do, getting her back in or getting her out of the window where she was stuck. Despite the arguments, Graycee managed to escape freely after the 35 minute ordeal.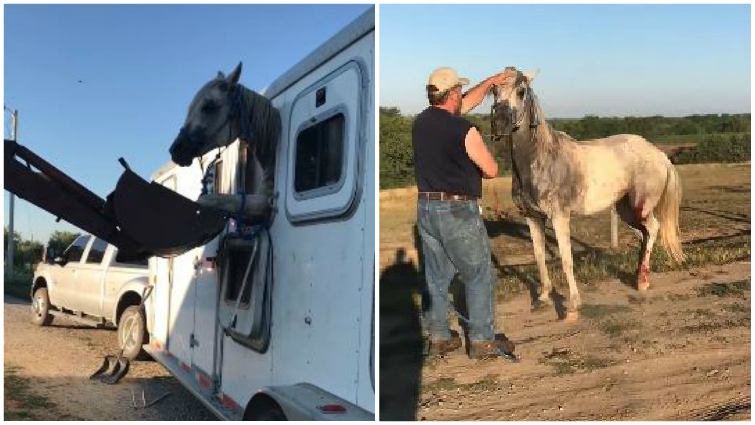 Eventually, a cousin arrived and used a loader to lift the horse's front legs enough to let the horse push herself back into the trailer and out of danger. She had cuts on her hooves and underside but was largely unharmed. Have a look at the video, let us know your thoughts and don't forget to spread out the video to your friends on social media.