Since our community gets bigger and bigger every day, we get to meet a lot of people who are passionate about horses, at the same time, we get to see their beautiful connection to them. It is always inspiring to watch videos of people who have been in very critical situations in life and through the help of horses, they have managed to push through.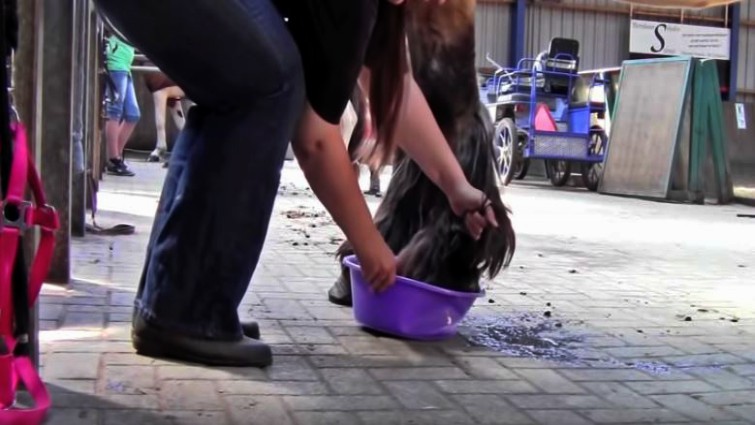 The same for horses, there are a lot of horses who come from difficult lives that are a consequence of the way how their previous owners have been treating them. These horses were either abused or abandoned but thanks to the amazing people and animal welfare organizations who were there to support these amazing animals, the situation turned out in a positive way for them.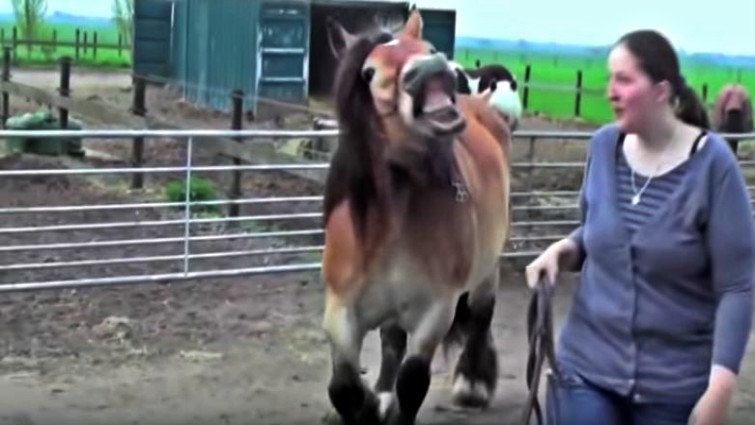 That's why a huge mission for animal lovers is to teach newer generations how to take care of animals and love them and a way how to do it is to show them videos or photos of animal abuse at a proper age when they understand that it is wrong. However, let's leave this for a second and focus on the beauty of the horse world, which are all these amazingly beautiful and tender moments that we have with our horses, one of which is in the video below.

Meet Kim, the sweetest giant horse with a great sense of humor. People fall in love with her personality right away because she is so funny. She has her fancies and whims and most of them turn out to be funny. One interesting thing about Kim is that she makes strange noises and she sounds like a dolphin. We bet that you have never heard those noises in any other horse.

Clearly, she is a smart horse and maybe the bigger the horse is the more gentle it is. Well, we can't say this for sure but the past has shown that such giant horses are also some of the most tender animals in the world. Don't let their intimidating appearance confuse you. Please have a look at the video below and share some love for Kim!