Horses love running and playing around in the pasture as this gives them a sense of freedom and they feel they can do anything they want. No one is there to watch them and they have the possibility to do the silliest things that come to their minds. Some of those things were caught in camera by the owners which turn out to be really hilarious. Such is the case with the horse in the video who is out in the pasture enjoying his freedom.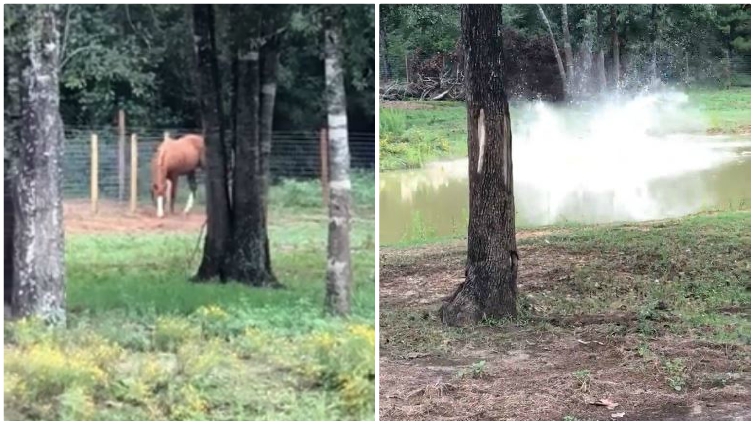 For one he stops and then all of a sudden bolts towards the small pond but accidentally slips just before reaching the pond. Hannah Gilbert, who posted the video on Facebook, writes, "I cannot believe I caught this on video! I was just about to turn my camera off! I thought I'd let Snatcher explore the pasture with the pond today and he was so excited.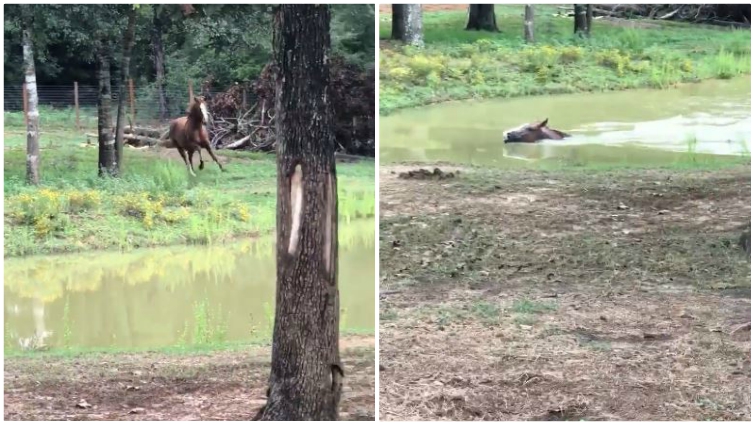 (No it wasn't the banging that set him off he'd been standing next to the guys working and being nosy all day… he was just happy to take off and stop and take off again which is why I started filming!) I definitely should've named this guy Rowdy. He keeps me on my toes! My first reaction was panic at a potential injury but once I realized he wasn't hurt (except maybe his pride a little) I could not stop laughing. ????????????" Have a look at the video and let us know your thoughts!