We are used to seeing horses in all sorts of situations from the usual situations to the weirdest ones and just when we think that nothing can surprise us anymore, a new unusual video comes up on the internet and leaves us all surprised. Horses seem to have the ability to always put themselves in the weirdest situations and even when they don't want to, humans force them.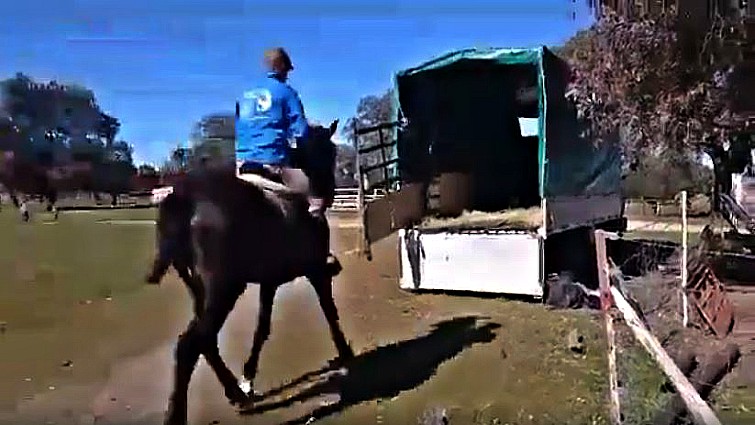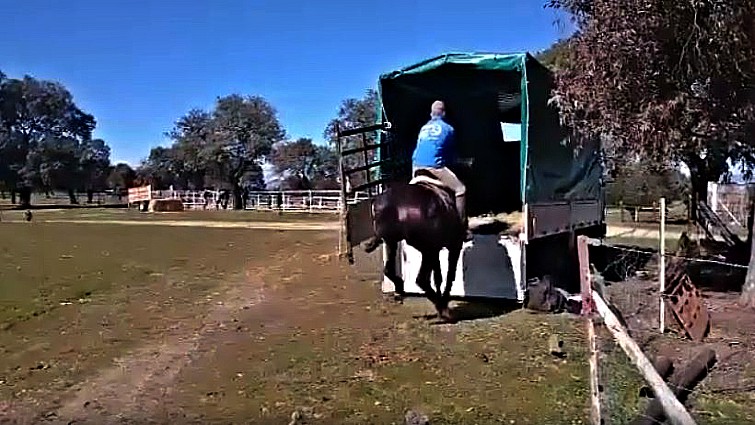 There is a thin line between a funny situation and a dangerous one and sometimes people seem to cross that line and put themselves or their horses in dangerous circumstances. All horse owners should be very careful and always think twice before doing actions that may end up badly because nothing is more important than the horses' safety.


That's what happened in the video below, where a rider had the idea to put himself and his horse in a risky situation by jumping into a van and then coming out from it very quickly. The video became viral as soon as it was posted on social media and many users had different thoughts about it.


Most of them thought that this was totally purposeless and simply don't get it why some people feel the need to do things with horses that are dangerous not only for them but also for themselves. But there a few people who thought this was just meant to be a funny video and both the rider and the horse weren't hurt at all. Watch the video below for more and tell us what you think!
✒ NOT USUAL – Façon surprenante de monter et descendre du camion ![Posted by Patrice LEGAY – Original page of #HORSESVIDEOS]╰▶ ORIGINAL VIDEO PAGE ® Copyright Jose Luis Serradilla Ramoshttps://www.facebook.com/joseluis.serradillaramos

Posted by Horses-Videos on Friday, April 8, 2016