One of the most difficult things to do and this stands true for a lot of animals is controlling them. It is unbelievable when you think about how easy it is to lose them. That is why we get to see a lot of Facebook posts about lost animals. Every time, animal owners believe that they can actually control these animals and it is impossible for them to get lost or even end up in dangerous situations but they are totally wrong about this.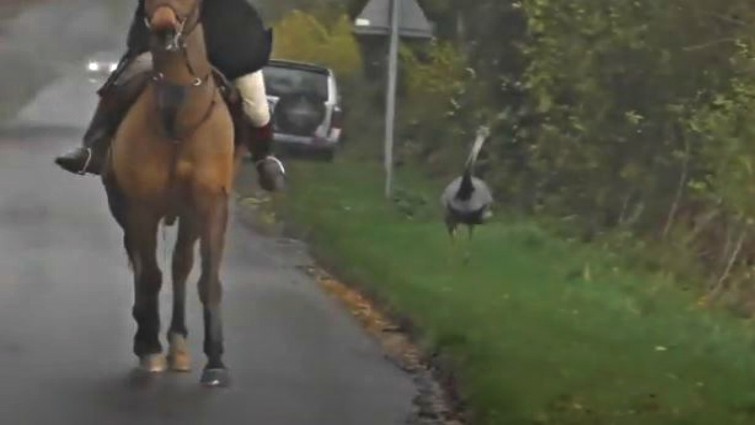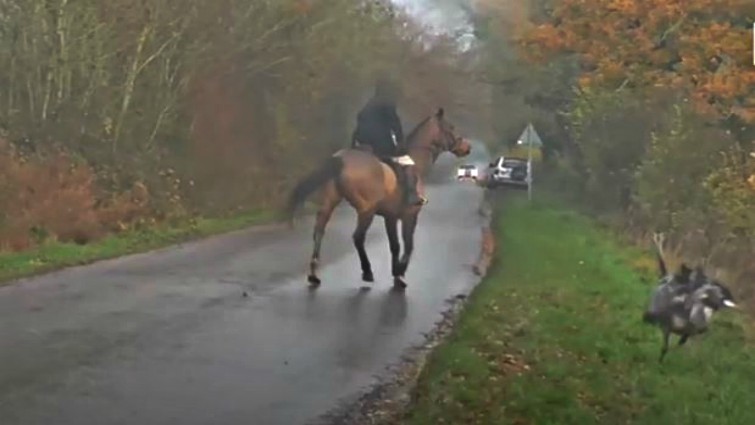 Even horses, that are very difficult to get lost due to their size and all the measures that equestrians take in order to keep them safe, have gotten lost from time to time. One example was a horse who left the barn and then was running on the woods the whole day and it took more than 24 hours for the owner to find the horse and get it back safe in the stable.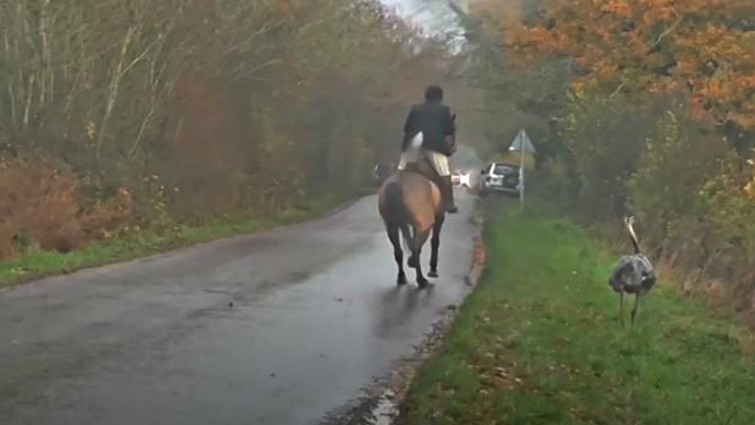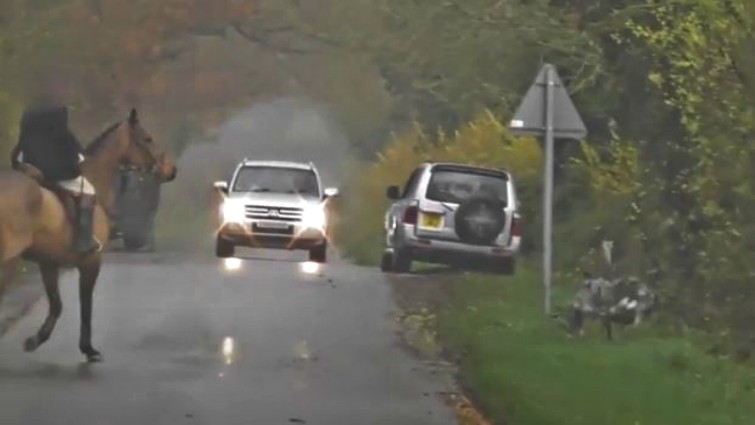 The same thing happens with a lot of animals and the animal in the video below is not a horse, but a Rhea. This is the bizarre moment when this rhea escaped from a farm – and appeared to chase a rider down the road. A member of the Warwickshire hunt appears to be less than happy after coming up against the enormous bird – that is believed to have escaped in the village of Avon Dasset, Warks. A witness, who asked not to be named, said: "The huntsmen's hounds were barking near a smallholding that contained ostriches from a nearby farm.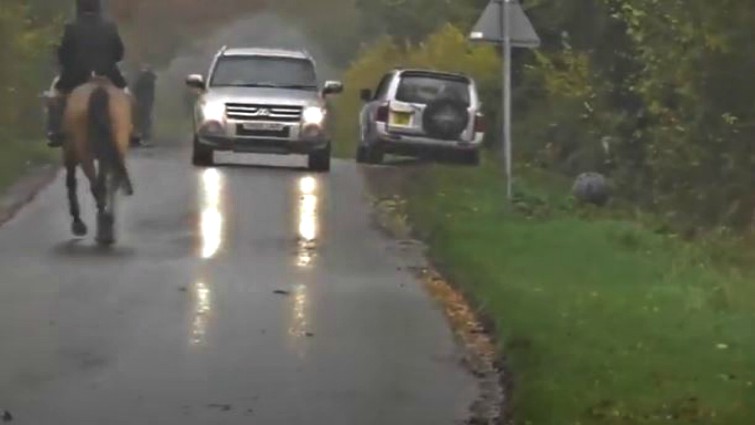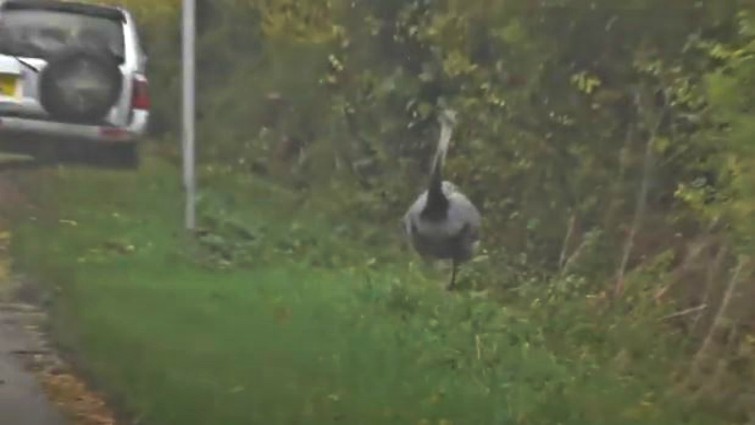 "As a result, a young rhea escaped and started running on the road – it was very close to the M40 motorway." Well, it is quite unusual to see a Rhea walk down the streets alone, so I am quite surprised that people were indifferent and let the Rhea walk down the streets alone. One thing is for sure, that this Rhea is a horse fan and you will be able to see it in the video below. Please have a look at the video below to see this unusual situation.