I bet every horse lover has watched at least once the amazing movie Spirit: Stallion of the Cimarron. Although it was released in theaters 18 years ago, this movie is still on people's minds and is considered to be one of the most incredible animated movies ever made. It managed to win not only people's hearts over the world but it also received excellent reviews from several movie critics.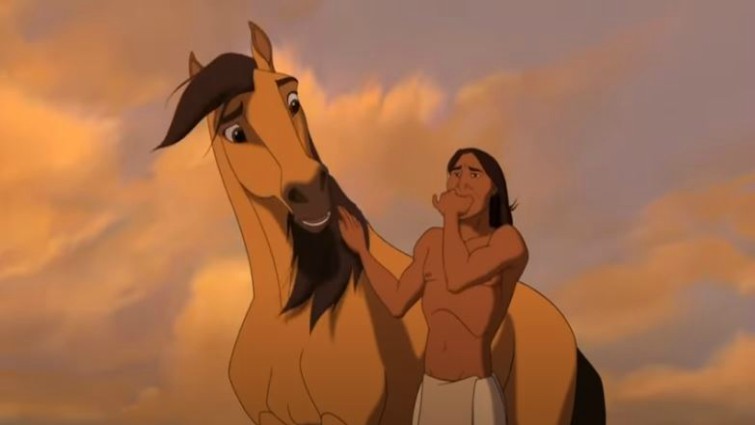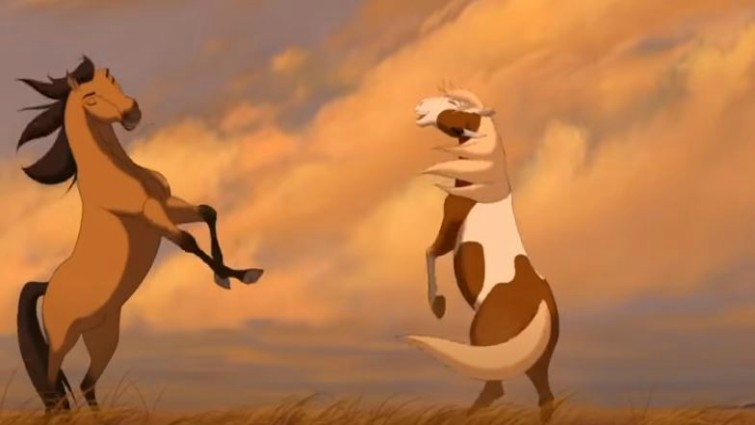 Spirit is one of the few animated films which uses sounds and body language from real animals. Generally, animated horse movies prefer to use humans' voice who describes horses' lives during the story. Maybe this is one of the reasons that this movie won 10 important awards and was even nominated for an Oscar.



The movie is about Spirit, a beautiful wild stallion who has a very curious nature, but his curiosity brings him troubles, and ultimately he is captured and sent to the USA Army. The stallion tries to escape several times and is willing to do anything to set himself free because he was stuck there against his will.



Finally, A Native American sets him free and they go back to Spirit's herd together. Even though this wonderful horse was caught by humans in the most unfortunate way possible, he never lost hope that one day he would be free.


Below we have decided to show you one of the most emotional scenes in this movie, the reunion between Spirit and the others. "I've been waiting for so long to run free, but that goodbye was harder than I ever imagined- this line makes me cry every single time I watch this movie. You definitely need to see it!