World Horse Welfare Field Officer Chris Shaw was checking up on a group of horses with RSPCA Inspector Polly Underwood when they came across a strange sight. The animals were all looking in the same direction, toward a ditch. They decided to get closer to see what was catching their attention.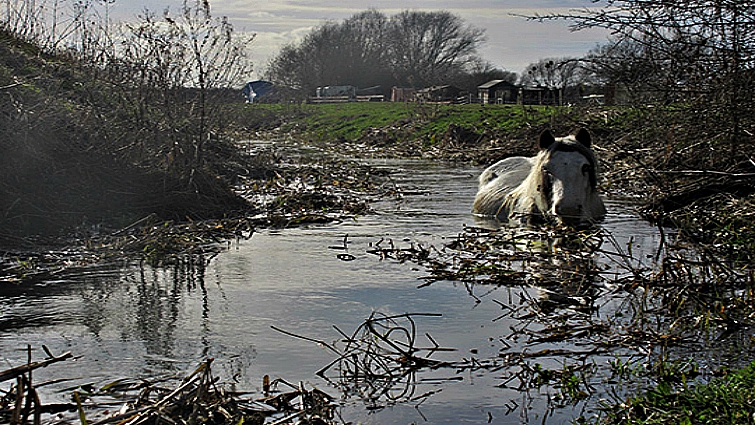 When they saw what was there, they quickly jumped to action. In fact, inside the water-filled ditch was a white mare. She was exhausted and stuck and seemed to be resigned to her fate. She was even eating plant shoots around her, unable to pull herself out. She also happened to be pregnant.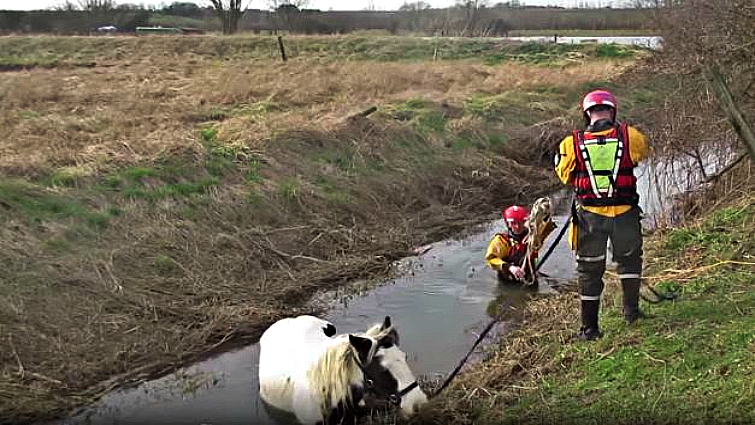 World Horse Welfare, Northamptonshire Fire and Rescue Service, RSPCA, and Swanspool Vets then had to work together to get her out of the watery trap without causing her or her baby harm. In the clip below, watch the exhilarating rescue as it unfolds.

You can see how they give this rescue all their strength, with the hope that she will make it out alive. Eventually, with a lot of pulling, the mare finally makes it onto dry land! She is promptly dried and fed to warm her up and led to a stable to make her recovery. Hopefully, this is the last time she makes her owner worry like this!