In this article, we wanted to share with you the heartbreaking story of a wild baby horse called Mila. It all begins in the summer of 2018, who was the hottest and the worst drought that the state of Arizona had seen in 10 years. Unfortunately, there were over 200 wild horses who had died from the drought in Arizona.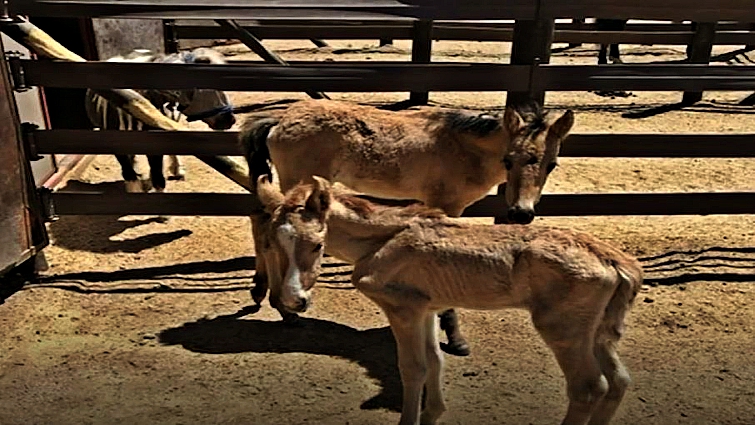 After this massive tragedy, there were some baby horses who were found alive but in a very bad condition. One of them was the little foal Mila who had just lost her mom and her herd. Mila at the time was so skinny that you could see her entire spine and every bone on her body. She was rescued by Healing Hearts Rescue, a private non-profit organization located in Phoenix, Arizona whose mission is to rescue and rehabilitate abused and neglected animals.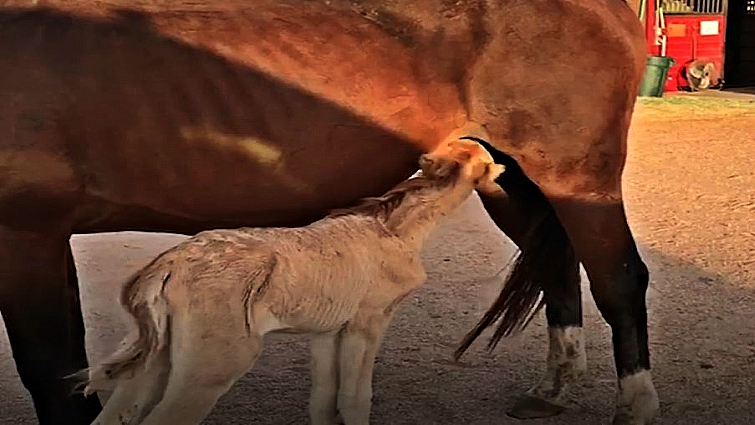 After they saw Mila's condition they thought it would be very difficult for here to make it alive without her mom. They decided it was best for Mila to be adopted by another mother horse who had just lost her baby. This was the best decision that they could have made because it really saved Mila.

On her first day outside you could see that she was now very healthy and her personality just got bigger from there. Now Mila was ready to be adopted by a real family: Macy and her great-grandpa. They immediately became best friends for life. Watch the video below to see how Mila came a long way since she was rescued and what she is doing now.