One of the moments that horse people are mostly impatient about is when a pregnant mare is about to give birth to an adorable baby foal. It is definitely something that you have to experience once in your life because it is very unique and the feeling is absolutely incredible. Unfortunately sometimes, to experience such moments your horse has to overcome a lot of challenges that are connected with all the difficulties that pregnancies can bring or with their past, whether they were abandoned or mistreated by their previous owners.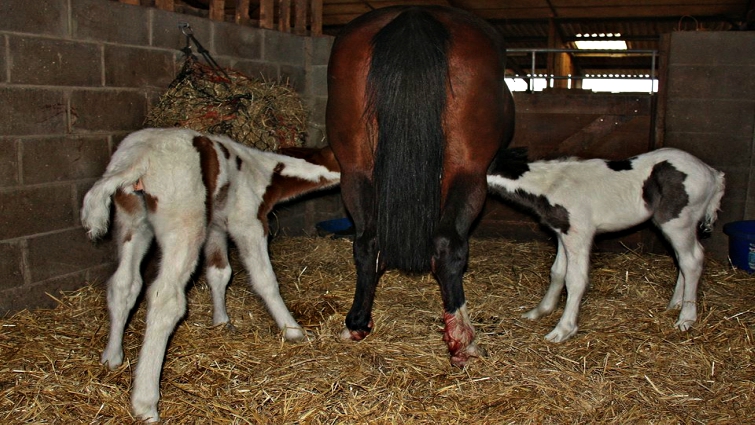 The second scenarios are less frequent, however, the story in the video below falls into that category. As there are a lot of cruel people out there who simply do not care about animals' lives, there are also a lot of amazing people who provide these animals proper living conditions and all the love and attention that they deserve. No creature in the world should be mistreated, even what is called dangerous animals, they need to be learned how to behave rather than choosing to be violent towards them.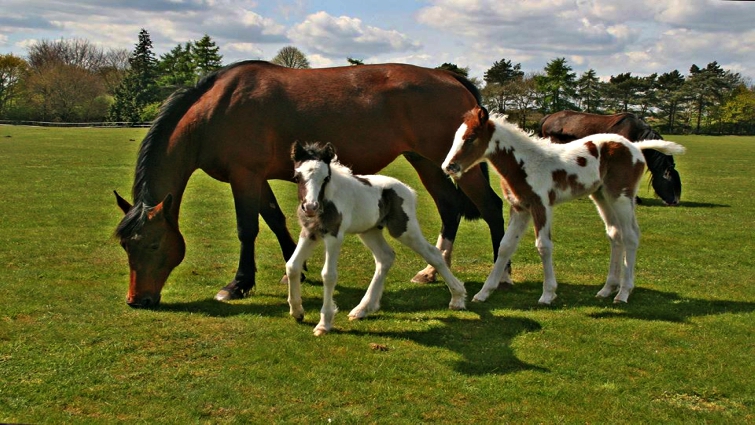 Let's now get into the story of a wonderful mare who went through a lot before giving birth to her adorable twin foals. Successful twin pregnancies are very rare in horses, only 1 pregnancy out of 10000 is successful and the one in the video below is. After what Donna has been through, an unsuccessful pregnancy would have been quite a lot for her. She gave birth to a colt and a filly. The first, smaller foal was delivered easily without incident, but Donna required a bit of assistance bringing her larger foal into the world.

Despite their unplanned arrival, both babies – soon named Tina and Tom – thrived right from the start. They began to suckle within a few hours and have shown every sign of health since their birth. This is absolutely incredible, simply for the low probability of successful twin pregnancies, leave alone the fact that she gave birth to a male/female twin duo, which is even rarer. Shoutout to Hillside Animal Sanctuary for doing an incredible job not only with Donna but with a lot of other horses as well. Organizations like it bring hope for a better future.