Although the horse world is so beautiful and we love sharing all the beautiful and tender moments of it, it does not present the reality to the fullest, that is why people need to see the dark side of it as well which is mainly connected to all the different forms of their mistreatment. Unfortunately, not all humans are dedicated animal-lovers, even if they take on the responsibility of caring for one.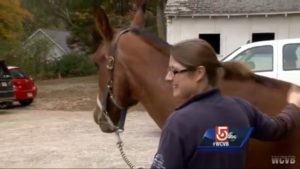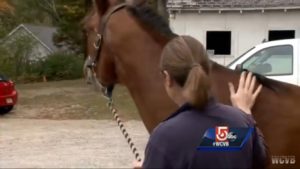 While some people do the right thing and surrender their animals to a shelter as soon as they realize that they aren't good caretakers, many others neglect or abandon these innocent creatures instead, like this sweet pup found half-buried in France. Horses can be profitable for people in a lot of ways and money-driven people prioritize all these economic benefits as opposed to horses' welfare. What is the saddest part about all of this is that almost all animals are impacted and nothing has been done against these people treating animals miserably.


Although the news laws in some countries, including the US as well have made progress regarding this topic by putting heavy penalties to all animal abusers, they still have a long way to go. I personally think the regulations should be even more strict, but at least something. These new regulations require people's contributions by simply denounce all the animal abuse events that they may see.


Fortunately, for a lot of these mistreated animals, there has been a light at the end of the tunnel, including 30-year-old mare Flora.  When the 30-year-old horse arrived at the rehab farm in March of 2015, she was emaciated and covered in sores. Rescuers worried that she might not survive after her ordeal. But Flora not only survived but thrived, and she is now healthy and more beautiful than ever.


Best of all, she even found a forever home with Allison Mankivsky, who saw Flora after her rescue and just couldn't forget the beautiful, mistreated animal. Learn more about Flora's story, and watch the moment that she arrives at her new home, in the video below! She definitely seems so appreciative of the new chance that she has gotten to life and I can't be happier for her. All the animals in the world deserve what Flora has right now and I hope the future will look bright for all these abused, mistreated or abandoned animals. Please watch the video below with Flora's story.