Sadly, horse slaughter is a highly profitable market; when they can't pull plow anymore, horses often end up on someone's dinner plate. Sometimes, buyers for the slaughterhouses attend public auctions to purchase "unusable" horses and send them off to be killed. Enter Gentle Giants Draft Horse Rescue, the only thing separating the horses from life and death.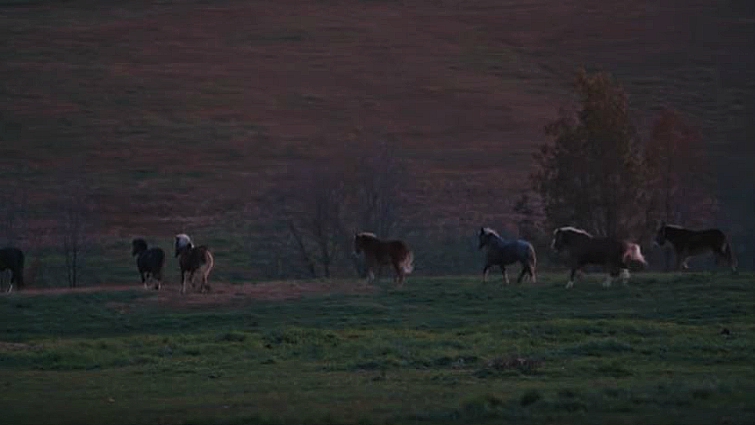 These everyday heroes attend the very same public auctions, choose the Draft horses they feel are the most viable candidates for rescue, and then outbid the kill buyers by working to raise the bid just above the meat price. The horses are then transported to a vast farm in Mount Airy, MD, where they can run, play and romp around the green pastures. The horses, if necessary, are quarantined for a minimum of 21 days for illness.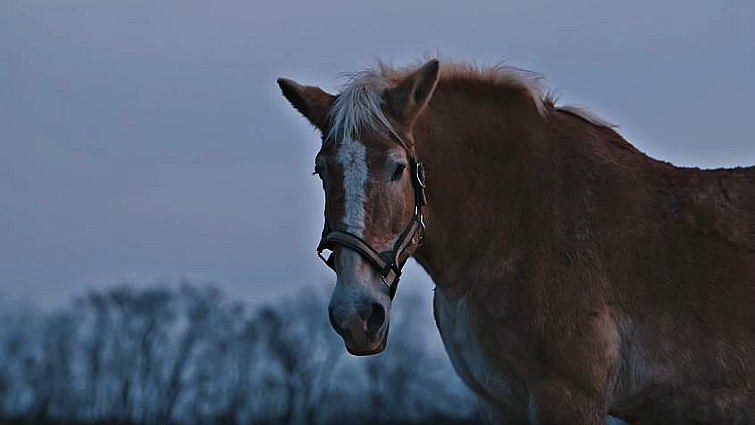 During that time, the dedicated staff begins to evaluate each individual horse and learning his or her personality/training level on the ground and under saddle. The joy these people get from helping the horses radiates from the screen. "I've had a smile on my face since I've started here," says one of the staff members.

When the horses have completed their quarantine, the staff beings the very important process of placing them into adoptive homes, which is taken very seriously. The last thing they want is for their gentle giants to ever suffer again. The staff ensures these families will love the horses for the rest of their lives.