Working cow horse is a competition where horses are required to work a single live cow in an arena, doing particular maneuvers that involve circling the cow, adapting it in a specified manner, and performing a reining pattern. Horses that can accomplish these tasks are called "reined cow horses," or "cow horses".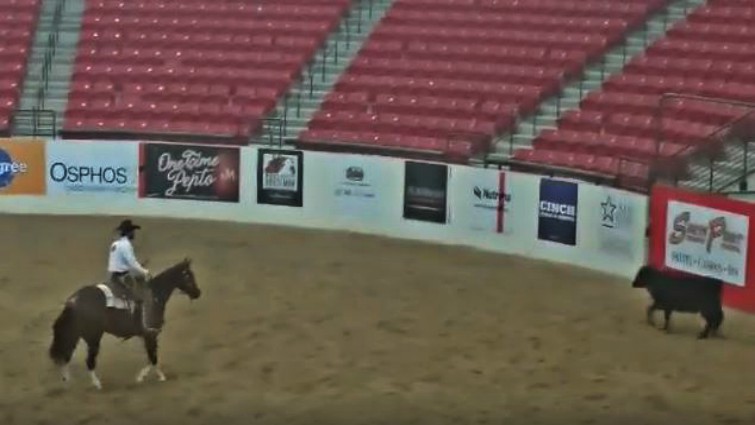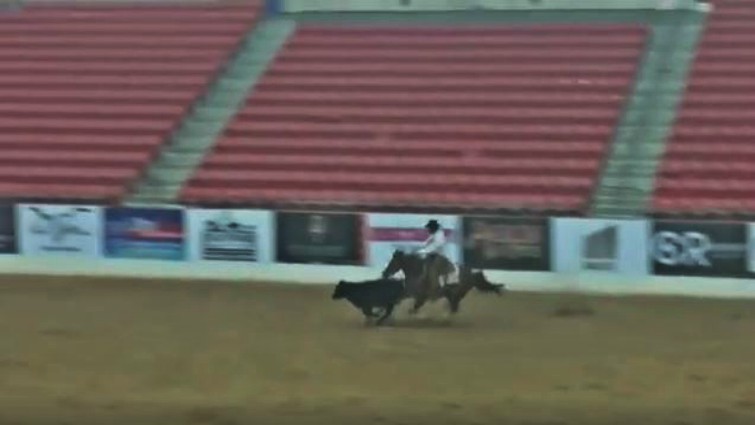 The contest consists of three parts where a horse and rider are judged on their play in a reining pattern, herd work, and "fence work". Horses alone are judged on precision, timing, and responsiveness, as well as how they manage a single cow and their sense to ride into a herd of cattle and softly "cut" a cow from the herd.


This kind of sport is now very popular and there can be found some fine and excellent cows to work with. If you are familiar with this discipline you already know that it is considered as one of the most difficult disciplines out there, because some cows can be really difficult to work with, just like the one displayed on the video below.


Despite that, there are some very talented pairs like Matt Koch and his talented horse named Dual With A Shiner, who proved their skills by dealing with a mischievous cow. Not only they did a great job by handling a "bad cow" but it was also very entertaining watching them perform together. Additional to the crowd, the rider and his horse also looked like they were enjoying the performance as well. You definitely have to watch it!