A Flat horse called Jean Valjean participated in the Lavish Hair Beauty Aesthetics Handicap's race, at Yarmouth, the United Kingdom on 22 October along with jockey Sean Kirrane. He took off before the start and went past the stalls. Kirrane had to bail out because he knew that the horse was not going to stop and in the end, he proved to have been right.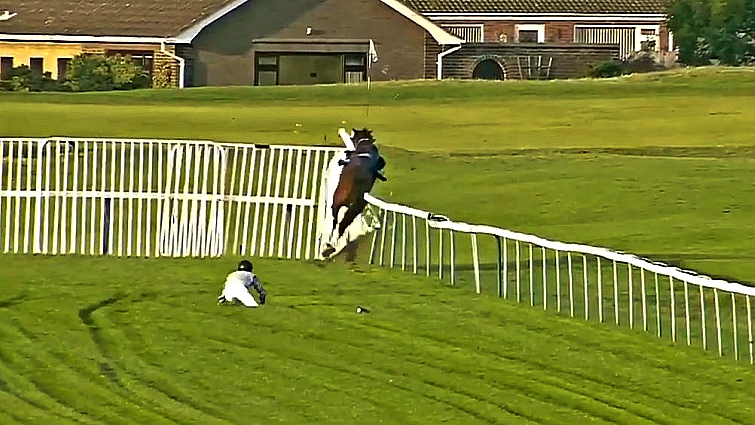 As we can see from the video Jean Valjean attempted to jump the rails but unfortunately, he failed and crashed his way through them. Sean managed to get on his feet quickly while the horse was caught on camera walking freely around the golf course, who was just a few meters away from the race field. He was also captured passing by a private garden.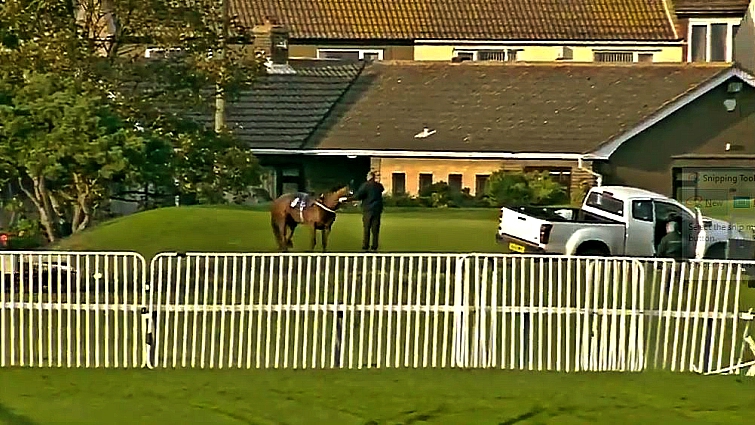 He stopped at one point because two or more vehicles converged him on the course but surprised all the viewers by running away once again. This three-year-old horse is now called 'runaway' horse by several media and his popularity has rapidly grown after this video was posted on the internet.

Trainer Richard Spencer in an interview declared that both Jean Valjean and jockey Sean Kirrane are doing fine and only the horse has got a few little scrapes. We all could not help but laugh out loud by watching this funny horse who didn't seem to care that he lost the chance to win the race but was more focused on running away from the people who were trying to catch him.
Runaway horse! Glad to report Jean Valjean was caught unharmed after his mischief at @GTYarmouthRaces… pic.twitter.com/0DJK5KWGrL

— At The Races (@AtTheRaces) October 22, 2019