We often hear stories about orphaned foals who are adopted by a mare who teaches them everything about their life like a horse and love the foals like their own. But today we are going to present to you an unusual story of a gelding who has been gifted with the ability to take care of a foal the same way or even better than a mare.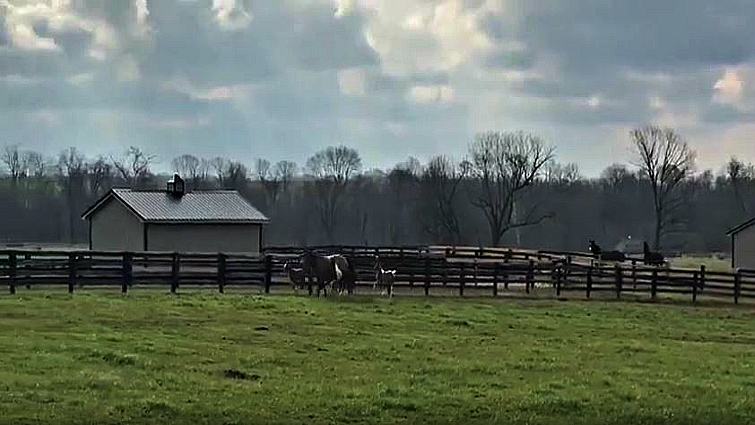 The horse named Bucket is a 5-year-old gelding, who is a resident at Kentucky Humane Society Equine Care and lately has taken the role of a "foster parent", and we must stay that he is totally nailing it. The gelding has been looking after three baby horses and recently he got a fourth baby to care for. He does an excellent job watching over them and educating them on how to run without running into each other.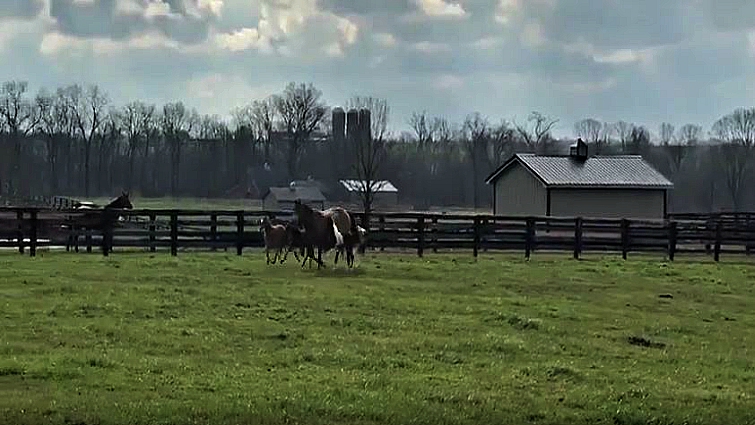 These babies are part of an orphaned foal program and will be ready for adoption someday. In the meantime, they have the company of Bucket, who loves to take care of these beloved foals, and the foals who seem to enjoy being next to him.  In the video, it shows the small herd running together peacefully. "It is essential for orphan foals to be raised around other horses.

This helps these orphans feel normal social communications. A safe adult horse, such as Bucket the Quarter Horse gelding, can help the foal learn how to fit into the social hierarchy," wrote Kentucky Humane Society Equine CARE on their Facebook page.