When city workers for the Manchester Community Park in New Hampshire put out a series of bright pink and yellow pianos in the park they probably expected lots of kids to bang on the keys and even some experienced pianists to play for people hanging out in the park.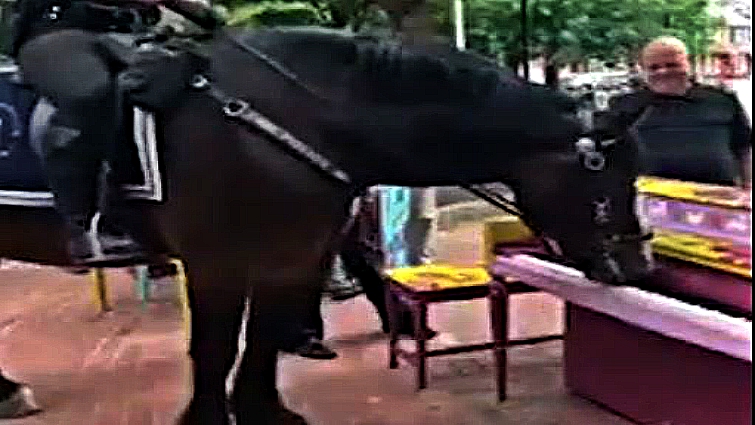 But I bet no one expected a police horse to walk up to the ivory and black keys and test out his skills. One Manchester police horse named General Stark was curious about the instrument and his mounted police officer had no issue letting the inquisitive animal sniff out the unusual object.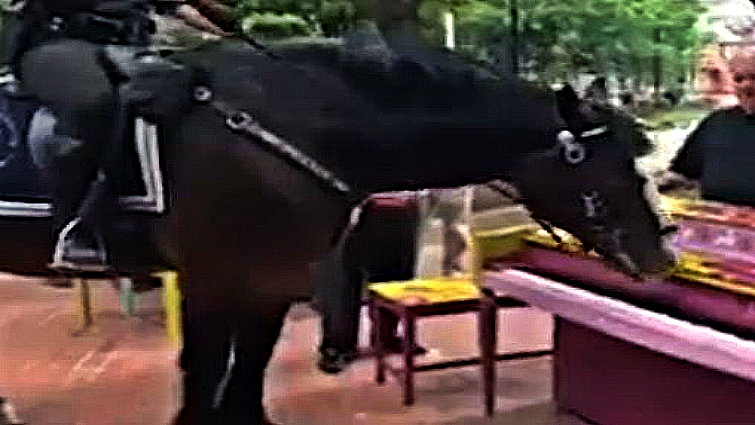 Letting his inner Beethoven loose, General Stark repeatedly presses his mouth to the piano's keys in the video below. As you'd expect, parkgoers who are taking a stroll have to stop and witness this extraordinary sight!

For being a novice, the police horse's hidden talent is pretty impressive to everyone watching. It's not every day you see a piano-playing horse, right? This police horse isn't the only animal who loves to play instruments. Check out this chicken who loves pecking a keyboard and this cockatoo who uses only a spoon to make some music.