Only us, equestrians, know how special and amazing horses truly are. We have said this sentence so many times, but we can't help it, our love for horses goes beyond everything in this world and we want to express all the love we have for them, anytime we have the chance. Not only they have become our closest friends by staying with us in good or bad times but they also understand our feelings and needs more than anyone.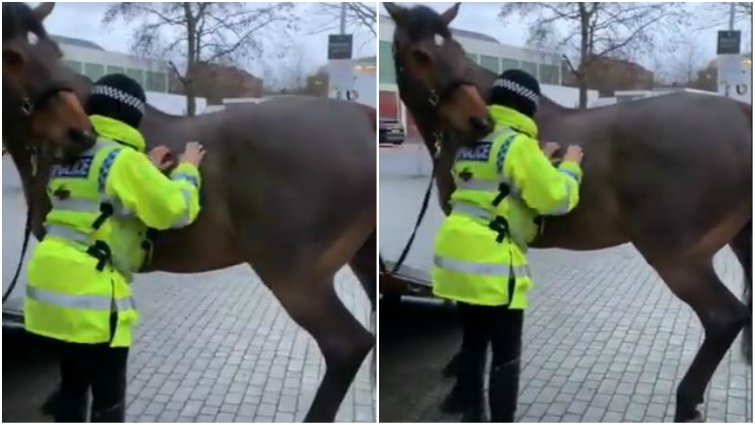 Another adorable video who proves how loving and caring horses are, was posted on Twitter with the cute caption: 'You scratch my back and I will scratch yours". In the video, we can see the cute moment when a police horse scratches an officers' back as its rider rubs its side.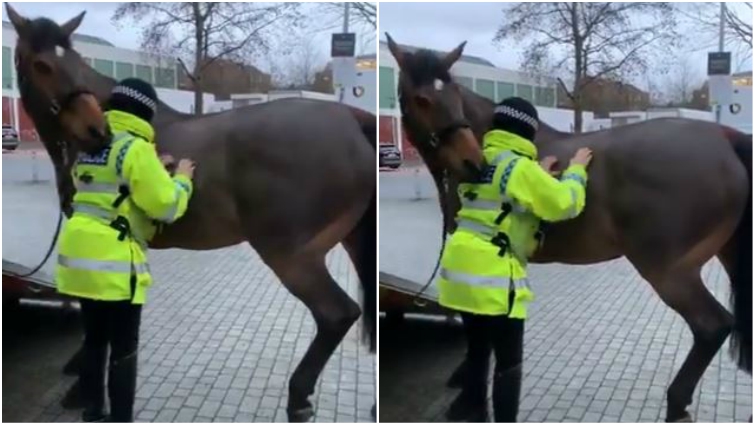 The footage displays the Avon and Somerset mounted section policeman scratching the animal with two hands. The adorable horse was enjoying it very much and decided to repay the favor by tending over its rider's shoulder and rubbing on the top of her back. Another evidence that tells us more about horses' gentle temperament and how they always tend to protect and take care of other creatures, in this case, humans.

The video, which was shared on the first days of this New Year, became immediately a sensation and was shared and liked by people from all over the world. Watch the beautiful interaction between the police horse and his rider and if you liked what you saw, please feel free to share it with your friends!
You scratch my back and I'll scratch yours. ???? #PHQuantock pic.twitter.com/UNwm5zsZ68

— ASPoliceHorses (@ASPoliceHorses) January 11, 2020