Five hours after giving birth to her mini colt on the island of Cape Cod, a mother horse suffered a fatal complication. Her baby was left motherless and alone — but enter a woman named Lucille, who decided to step in as the mini horse's surrogate mom. Not only is Lucille the owner of Paws and Claws Pet Grooming & Supply on Cape Cod, but she is also a horse owner with 20 years of experience as a veterinary technician.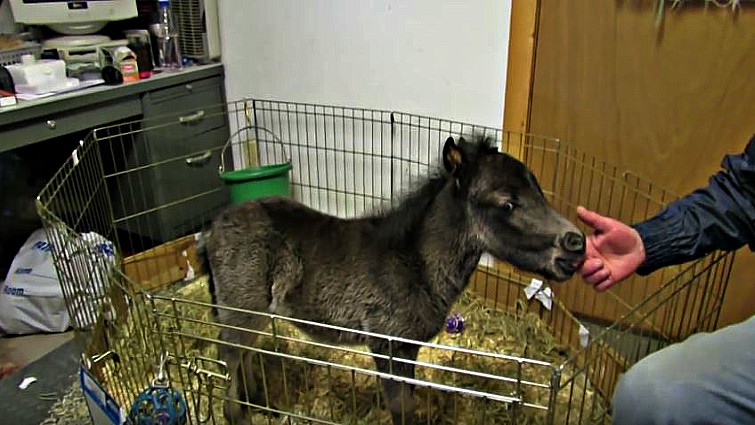 She was the perfect person to step up to the challenge of raising a baby mini horse. Two weeks later, Lucille and her new baby were already making the local news. According to the Cape Cod Times, Lucille named the mini horse "Boston" since he was born around the time of the Boston Marathon and remained resilient in the face of adversity.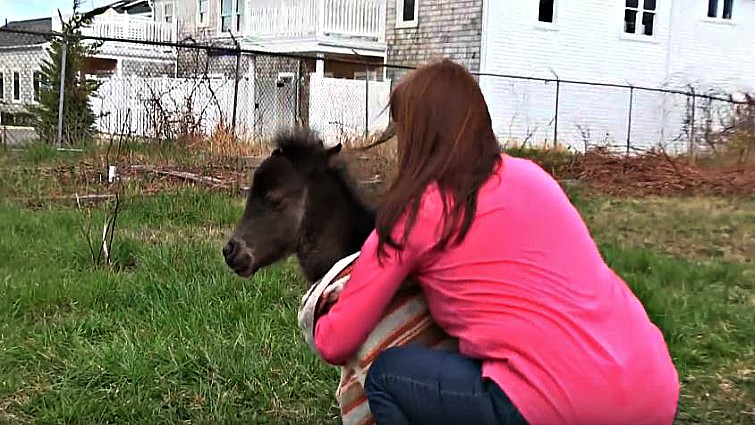 Lucille began bringing Boston to and from work. She carried him like a baby in her arms and let him sleep in the pet store inside a pen filled with straw. The townspeople looked forward to seeing Boston every day, and the little horse became a local celebrity.

Once Boston began to drink milk on his own, Lucille transferred him outside to her barn to socialize with other horses. Under Lucille's incredible care, Boston began to thrive. "He's already acting like a little stud colt, and he's two weeks old," Lucille said. Oh my goodness! Meet this adorable little guy below, and please share his story with your friends on Facebook!