A few summers back, a woman was driving through a rural area near Valparaiso, IN, when she noticed something strange stuck on the railroad bridge. She took a closer look and realized it was a full-grown horse whose hoof got trapped between the wooden ties. What makes this even more powerful is the fact this horse turned out to be pregnant at the time of her accident.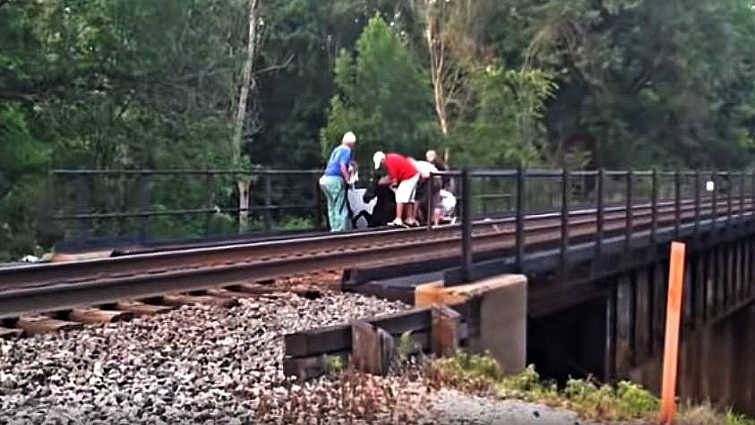 It was imperative that she be rescued in time before a train approached the tracks. In the video below, a group of strangers arrives at the scene, and they band together to pull off an unbelievable rescue. These selfless folks were men and women of all ages, and they came up with a brilliant plan: They used nylon straps to pull the horse up, and plastic tables to keep her from sticking another hoof through the wooden ties.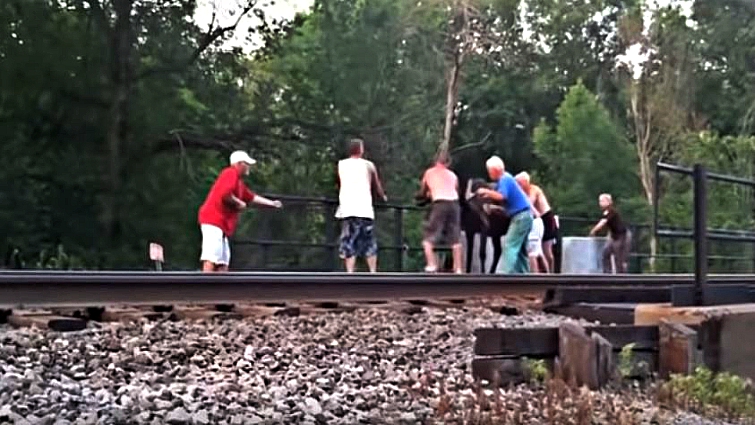 Incredibly, authorities were able to stop the approaching freight train before it came speeding by. As it turned out, the horse's owner said she got spooked by the Fourth of July fireworks going off nearby and broke loose from her stall about an hour before the woman spotted her from her car.

She recovered with mild injuries, but had the rescuers not helped her, things could have turned out much worse. Thank God for these selfless group of strangers. It's amazing what can be accomplished when we all work together. They succeeded in such a difficult rescue which needs to be applauded. Share this beautiful story with your friends cause what they did needs to be seen.