If everyone talks about Antarctica or the very southern part of planet Earth, the first thing that will come in mind after the enormous frozen surfaces are the Penguins. If you do not know, Penguins are not considered to be animals, but they are actually birds who can't fly.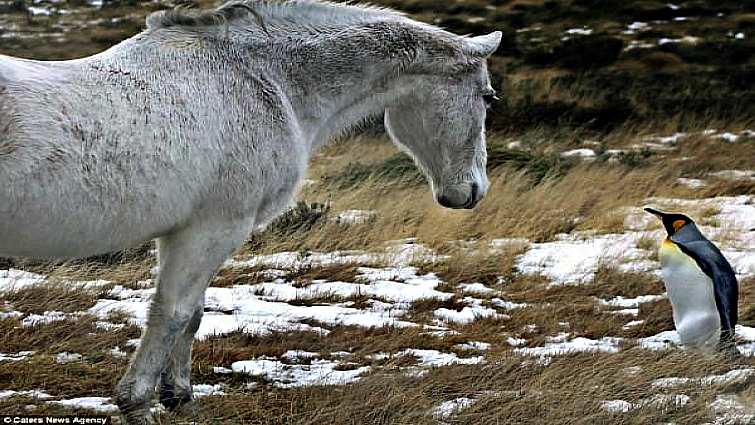 They are very good swimmers and at the same time, they have the cutest faces and amazing infectious energy. One of the most touching friendships was made on the Falkland Islands between a lost little penguin and a herd of a different species.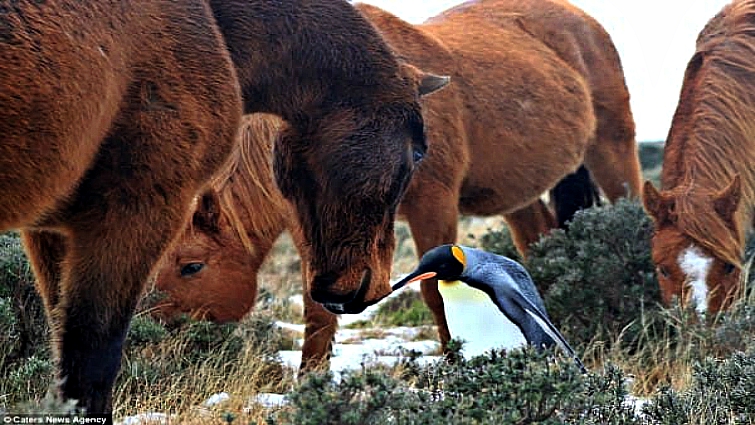 These animals were not shy at all to be around the penguin, even though it was a very novel encounter for all of them. The penguin was separated from his group of friends and was lost and all alone until this beautiful herd of horses finds him.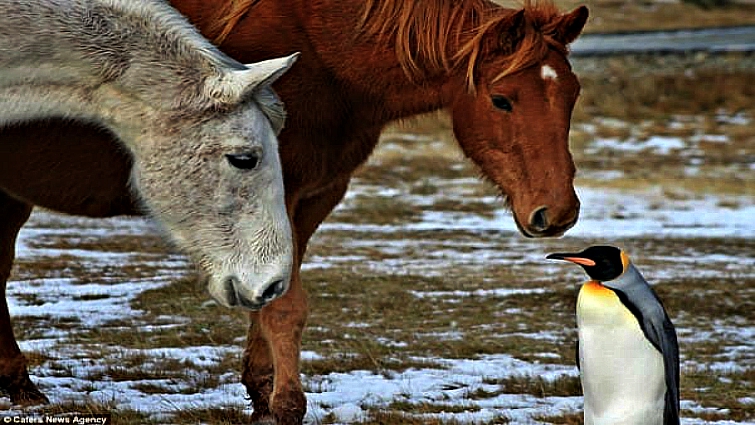 It is amazing how they immediately established a rare connection that can be rarely seen. Who would have thought that a penguin and horses would be at the same place together, consider their different living habitats? It is true when they say that the most beautiful bonds are created in circumstances and between someone you would never expect. This is a pure example.