Horse clipping is the process of using electric clippers to trim a horse's coat, usually during the winter months when the horse is not being ridden and the coat has grown long and thick. Horse clipping is an important part of horse care as it helps the horse to stay comfortable and healthy during the colder months, when they are more susceptible to sweat and other skin conditions. There are several different types of horse clipping, each with its own benefits and drawbacks. The most common type of clipping is a trace clip, which involves trimming the hair from the horse's belly and underside, as well as the lower half of its neck and chest.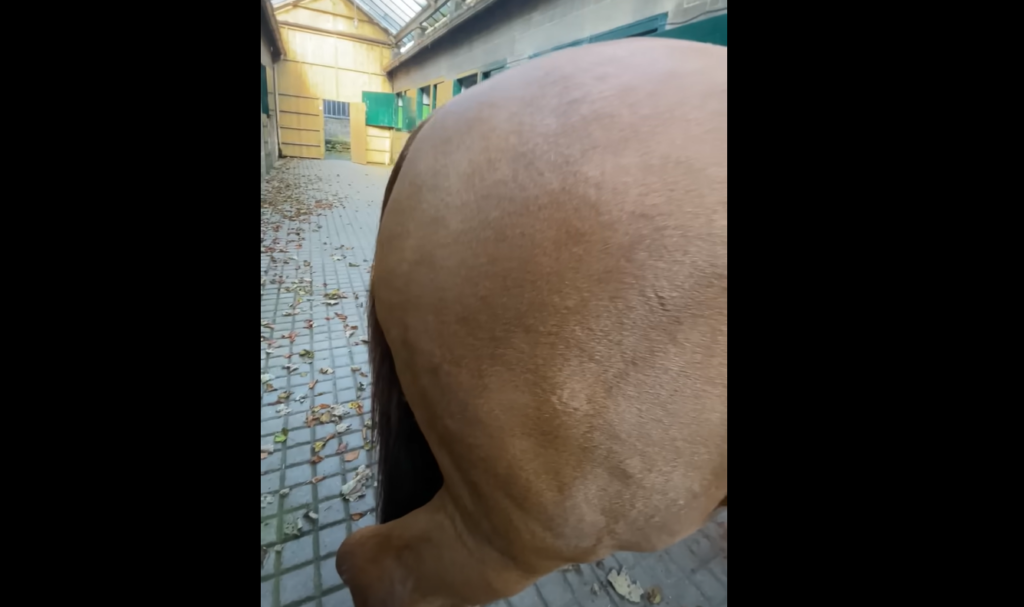 This leaves the horse's back and hindquarters covered in hair, which helps to keep them warm during exercise. Another popular type of clipping is a blanket clip, which involves trimming the hair from the horse's neck and chest, as well as its belly and the top of its hindquarters. This leaves a "blanket" of hair over the horse's back, which is ideal for horses that are in moderate work during the winter. A full clip involves trimming all of the horse's hair off, leaving it with a short, sleek coat. This type of clipping is ideal for horses that are in heavy work during the winter, as it helps them to stay cool and comfortable during exercise.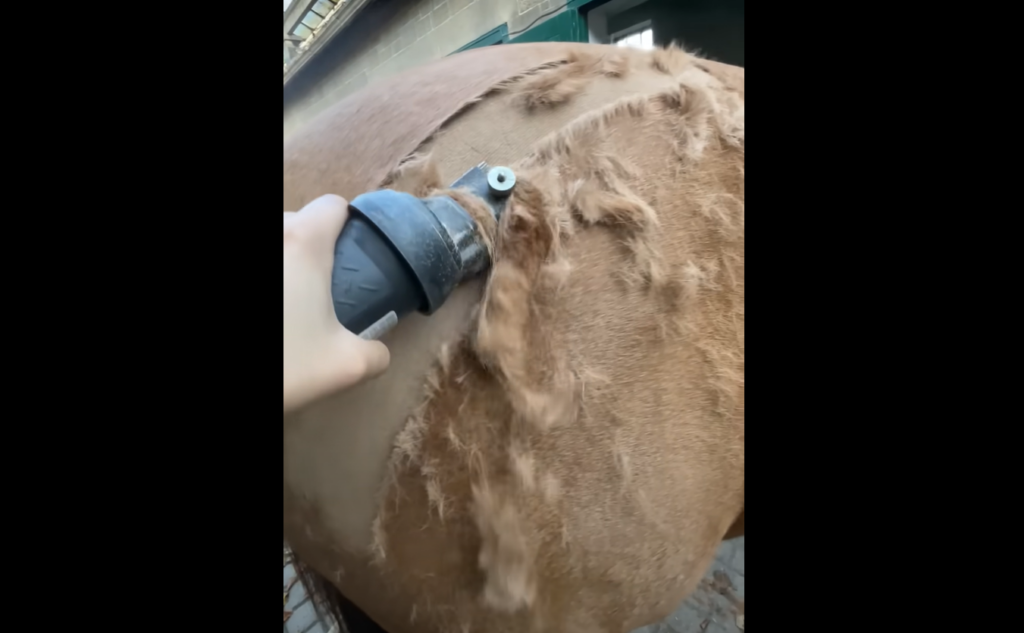 Horse clipping requires specialized tools, including electric clippers, blades, and grooming tools such as combs and brushes. It is important to ensure that the horse is properly restrained during the clipping process to prevent injury, and that the clippers are used correctly to avoid causing discomfort or irritation to the horse's skin. Overall, horse clipping is an essential part of horse care during the winter months. It helps to keep horses healthy, comfortable, and looking their best, while also ensuring that they are able to perform at their best during exercise.

If you are not comfortable with clipping your own horse, it is best to hire a professional to do it for you, as they will have the necessary experience and equipment to ensure that the job is done safely and effectively. Following you can watch a satisfying clipping of thick horse coat. Please watch the video below by yourself, let us know your comment on the video, and do not forget to share the video on social media with your loved ones.