One of the most usual things to do is going shopping but the video below is about an unusual way of shopping. A very hilarious horse is the star of the video. The man was spotted trotting down the aisles and browsing at the deli counter, at The Spar supermarket in Jeffrey's Bay, Eastern Cape, South Africa.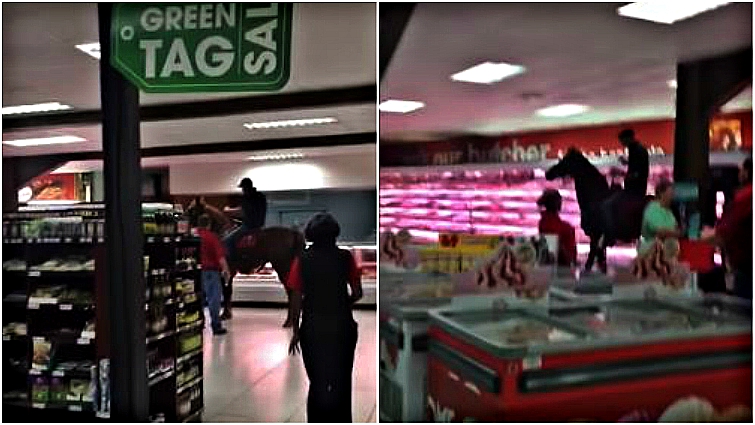 Bemused shopper Alistair Smith, managed to capture the bizarre moment on camera before the horseman was chased out by the store manager. Alistair, 49, said: "I was on my way into the shop, when I saw the horse canter into the shop. Initially, I thought it was a fundraising stunt, but when I saw the manager chasing him out I realised it wasn't." The whole situation is really funny cause things got a little out of control.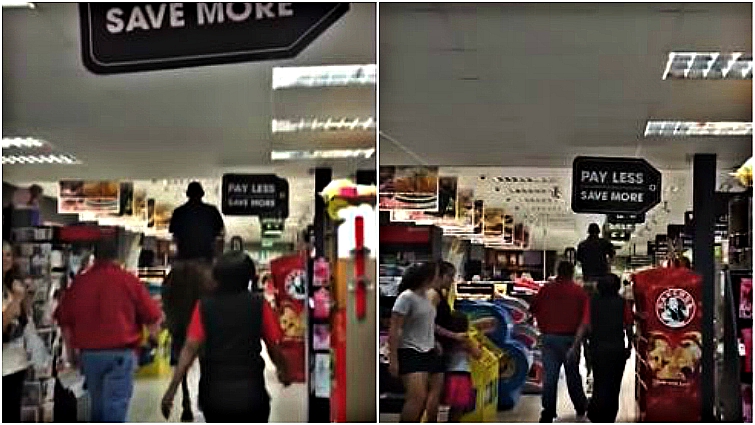 Also, what makes it more interesting is the reaction on people's faces. They're looking as there was a dinosaur instead of a horse. I don't want to spoil anything else from this video. Instead, I invite you all to watch it. Please share it with your friends so they can watch this hilarious moment as well.