Horses have a special way of connecting with their caretakers — and without speaking any words at all, this woman's bond between her and her horses is simply stunning. Stefanie says she's earned this connection with five key elements: motivation, trust, respect, communication and body language.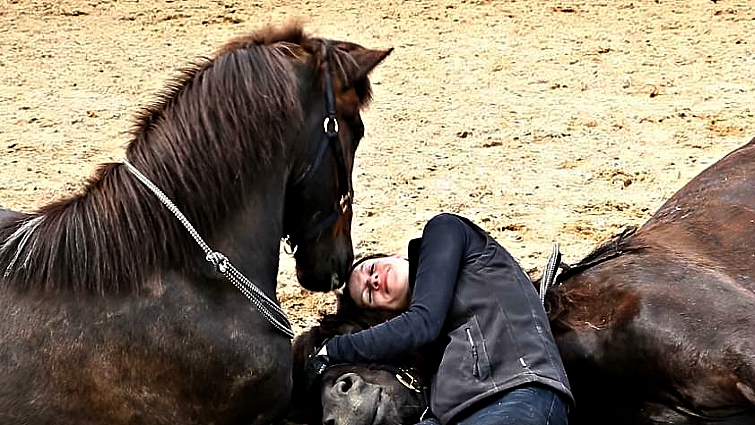 Bjorn, an Icelandic horse, and Menor GPZ, a stallion, is like Stefanie's best friends. Whether she's plopped in between them or resting her head on their backs, no kind of cuddle is off-limits when she hangs out with these majestic creatures. Have you ever seen anything like this before? I'm stunned!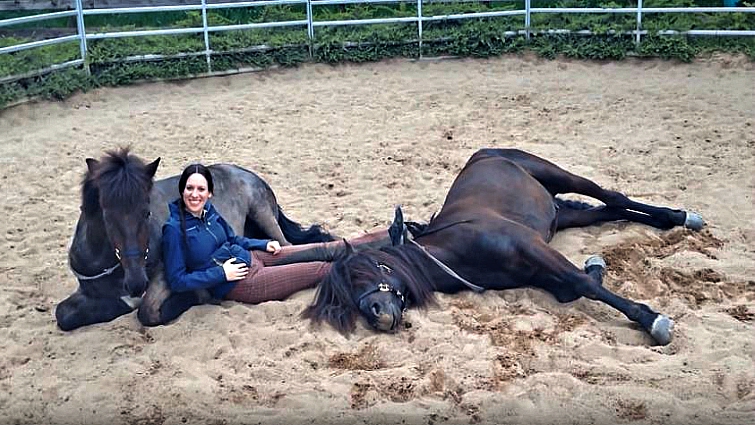 There is no surprise that horses and humans have demonstrated an amazing interaction with each other and the video below is proof of what I just said. However, there's is something special about the video below because horses are being way more expressive than a horse typically is.

Mutual trust, the bond between horse and human, motivation, trust, respect, communication, body language; these are all words to describe the incredible connection that the owner has with her horses. I think it is worthless continuing speaking, hence I invite you all to watch the incredible video and let us know what you think and if you like it, please make sure to share it with your friends so they can enjoy it as well.