When a horse injured himself while crossing a river in a remote backcountry of Alaska, a group of dedicated veterinarians sprung into action and pulled off one of the most incredible rescues we've ever seen. The following clip is a segment from Animal Planet's "Dr. Dee: Alaska Vet," and it does not disappoint.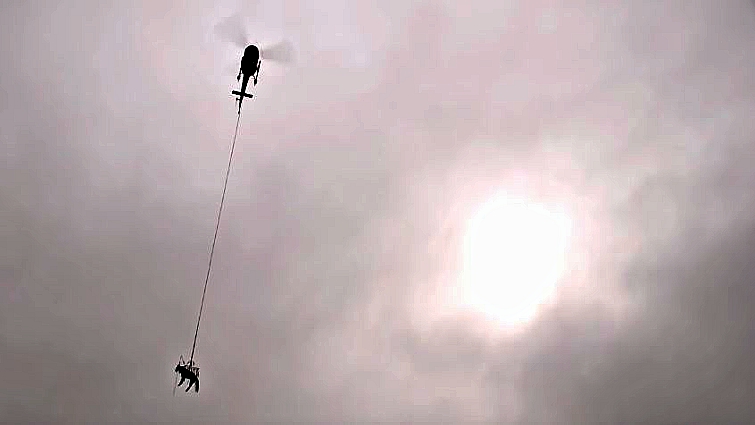 The horse, Lucky, was eight hours from the nearest road when he took a terrible fall, so the vets had to act quickly to get him to the nearest clinic. Lucky's legs were so swollen and battered that he wasn't able to walk. "[His legs] have been just pulverized, like someone would have taken a sledgehammer to them," Dr. Dee explains.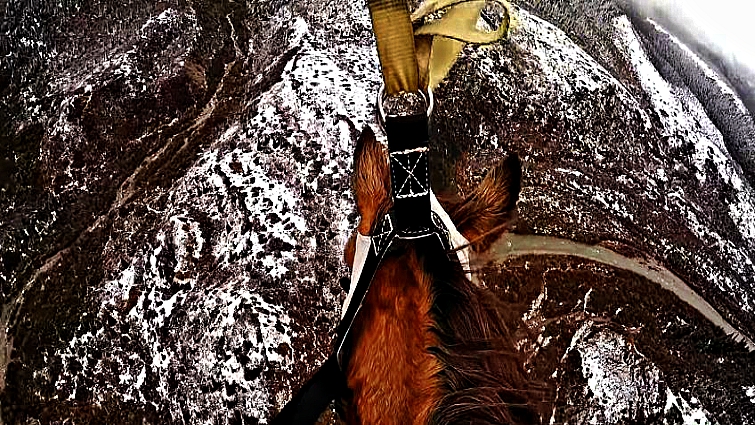 With no roads or highways for miles, the only option was to call for a helicopter and fly Lucky, and all 900 pounds of him, over the rivers and mountains. The footage of Lucky dangling by his harness, high up in the sky, is truly surreal.

"Hold on, Lucky!" the crew shouts. While Dr. Dee and her team raced back to the airport, another team of medical providers was prepared for Lucky's landing — the most dangerous part of all.