Chunk the horse is a modern-day Houdini! After he kept escaping from his barn stall, his owners decided to set up a camera to figure out how he was getting out. Their first reaction just might have been foul play, but they quickly learned the truth. In the video, Chunk is seen finishing up his breakfast, when he decides he's ready to run free in the pastures.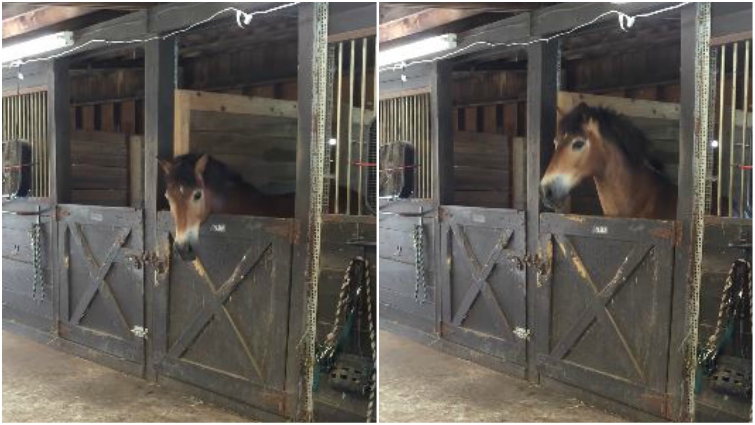 This clever horse decides he's not going to wait around for the humans to let him out, and so he takes matters into his own hands. "He decided after coming in for breakfast that he would see himself back out," his owners at Green Hollow Farm wrote in the video's YouTube caption.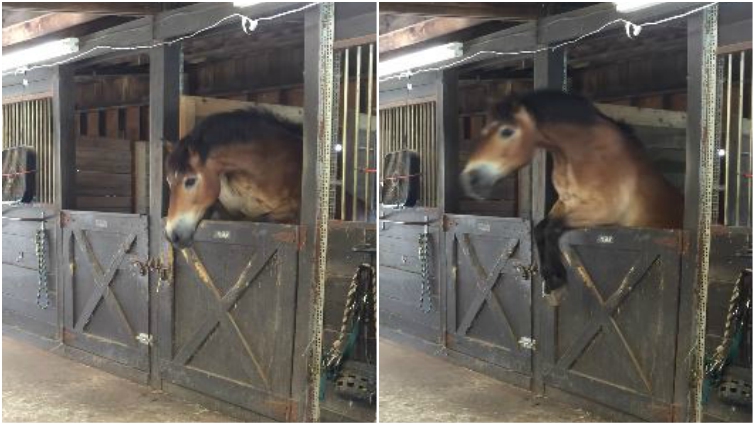 Chunk is seen looking around and quickly leaps over the stall door and lets himself out. It's clear that some pets are just too clever for their own good — like this daring rhino who is an expert escape artist! This playful and naughty horse is clearly an extremely smart animal who has developed his jail-breaking skills.

It appears that he has an amazing knack for jumping over stable doors and nothing can hold him back. The best part is that once he is free, he trots away proudly, as the other horses in the barn look on. Please watch the hilarious video below and let us know what you think. If you like it, please make sure to share it with your friends so they can watch it too.