Almost any child who has watched cartoons with unicorns or has heard or read stories about them think that they really exist. We can imagine the happiness they would feel if they saw one in real life. What you are going to watch in this video is a birthday surprise done for a little girl who loves unicorns.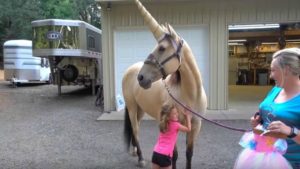 Goose wanted a Unicorn Birthday party so they surprise her with a real life unicorn photoshoot for her birthday invitations making it the best day of her life. The question is how did they do this? Using non-toxic "pony paint" to dye its mane and tail, braiding it with flowers and ribbons, donning it with a horn and even painting its hooves with non-toxic polish, the groomers at this farm transformed an ordinary horses into a unicorn.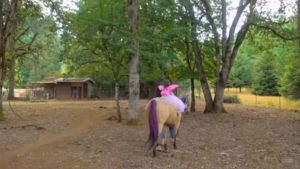 They even made the girl a fairy dress to feel extra special on her big day. The moment the little girl set her eyes upon the mythical creature she could barely keep it together and was so thrilled. This adorable baby girl got what she really deserved for her birthday. Watch the video!