What is one of the strongest bonds in the world? It is definitely the parent-child love. A good parent is someone who puts a lot of effort into educating his/her child properly and always tries to make the child happy. That is why parents always say that the biggest success in life is to grow up children who respect and love them back because gratitude is what all children should have for their dedicated parents.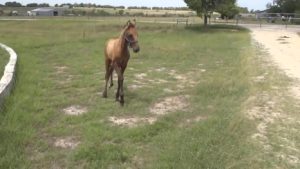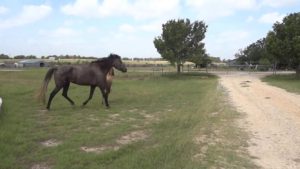 Talking about life lessons or even little things like taking our first steps, usually, our parents are there to help us. We develop ourselves in a lot of different perspectives, however, we usually get the fundamentals of our character, personality, and behavior within our family. Although it might seem a bit odd, the same thing stands true for animals as well, maybe it isn't as complex as it is with humans, however, there are still some linking points that we will be able to understand through the story below.


This is such a precious peek inside the love between mother and child. Here, we meet a gorgeous Paso Fino colt who lives on a sprawling piece of farmland in Texas. Before the camera started to record, the colt's mom had gone up the small stone wall you see toward the left-hand of the screen. Sure, it may not seem like a daunting task, but the colt was still unsteady on his legs and unsure of how to mimic Mom's jump.


Poor kid! Just as you think the colt is about to give up and hope Mom comes back for him, the mare pops back into the frame to do what she does best… teach him how to do it just like her! She even showed him how to gather speed to make it up the wall. It's a beautiful sight to see. According to TheHorse.com, mares maintain close contact with the baby to protect him from danger in the first few weeks of her baby's. As he gets older, she might continue to graze as he snoozes, but always in close proximity.


Clearly, these two have a special bond that will last a lifetime. This mare is simply showing that there is no better teacher for her baby horse than her. The baby foal is struggling a little bit, but he gains confidence throughout the video as he feels very comfortable with his mum helping with every little struggle. What a beautifully tender moment!