When Texas mom April heard strange noises coming from her daughter's baby monitor, she probably didn't expect to see Velvet the pony inside her daughter's bedroom with ribbons and bows woven into her mane. Moms are kind of like police officers or firefighters in the sense that they are in a line of work that puts them in direct contact with very unpredictable people.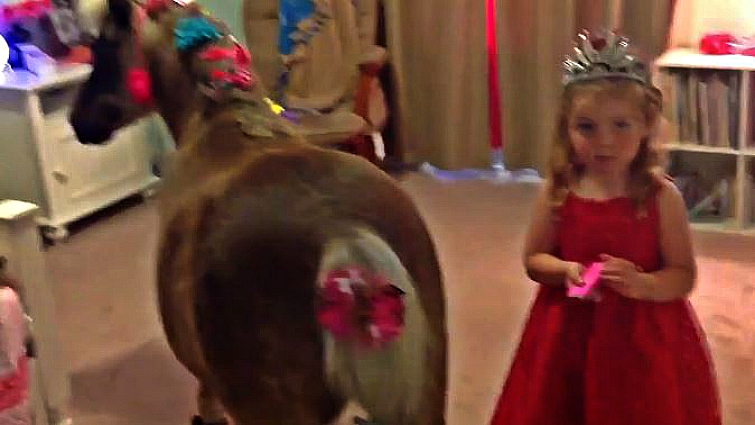 Kids do the craziest things, including, apparently, inviting barn animals into their bedrooms to play dress-up. In the video below, April walks into her daughter's room. "I'm not sure if there's something wrong with this image," she tells the camera. "You guys tell me." She opens the door to reveal her little girl, Barret, standing next to beautiful Velvet.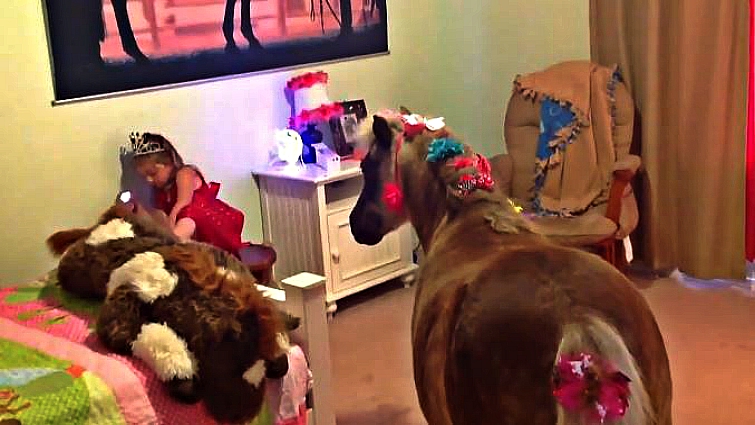 Barret seems to have been playing dress-up with the animal; her bright pink dress matches Velvet's colorful ribbons. Barret becomes shy when her mom enters her room, so she dashes behind the bed, letting out a cute little squeak as she goes. The pony follows her across the room, evidently upset that her playmate has a runoff. "Where'd you go, Barret?" April asks her daughter, but she's met with no reply.

I bet Barret isn't so shy when it's just her and her BFF. Velvet! When it comes to creativity, I believe there is no one more creative than kids. They always have something big in their mind to impress the adults, which is one of the best things about being a child, isn't it? Watch the video below and share with us your 'childhood crimes'.