Are you the type of person who likes getting presents? Well, I don't think that there is anybody in the world who doesn't like them, although a lot of people have problems with admitting it. The adorable baby horse named Oberyn gets a brand new bed and he seems to be totally going crazy about it.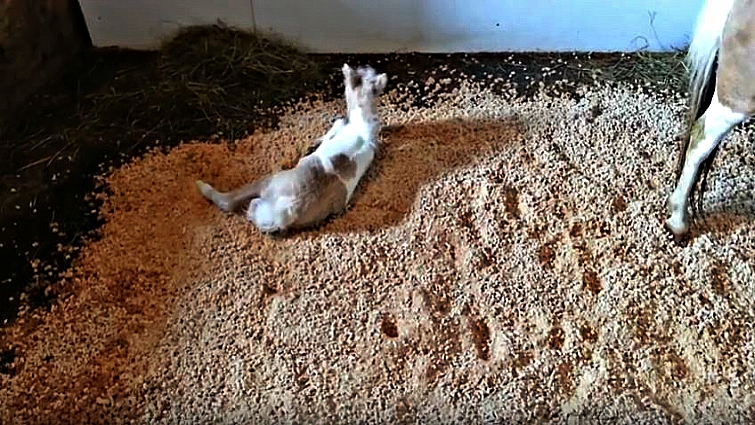 This precious little guy checks out every inch of his new space, then rolls around enjoying the new plush bed he'll be getting to enjoy. The way he just walks around in the barn makes him look like a miny puppy. The video is 2 minutes and 40 seconds long and I guarantee that you will enjoy every second of it.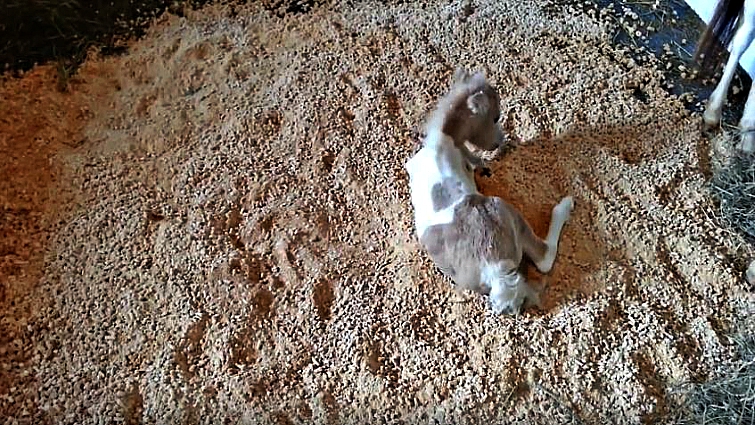 By the way, are you the type of person who likes to give presents to your animal pets? Are your animals getting as excited as the baby colt in the video? You are free to share with a story with us either through Horse Spirit Community or simply by dropping a comment in the comment section for this article.

If you do have a documented video, it would be even better. Please make sure to watch the video below and let us know what you think about it and of course, do not forget to share it with the people who you think it is worth sharing.