They're best friends like no other. Waffles, a mini horse, and Hemingway, a goose, were rescued earlier this summer from an unsanitary, neglectful environment in Pennsylvania. The unlikely pair ended up at the Bucks County SPCA, where they were put up for adoption to a safe, loving home.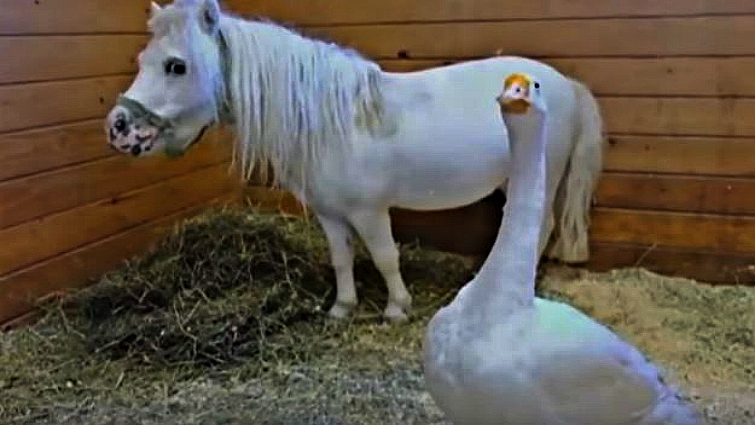 When the Bucks County SPCA announced on Facebook that applications were open for Waffles and Hemingway, it offered up one condition: The mini horse and goose must be adopted together. The two had become inseparable through their hardship. When it came down to finding a new home that was the right fit for the 6-year-old mini horse and the goose, officials at the Bucks County SPCA knew how important it was for them to stay together.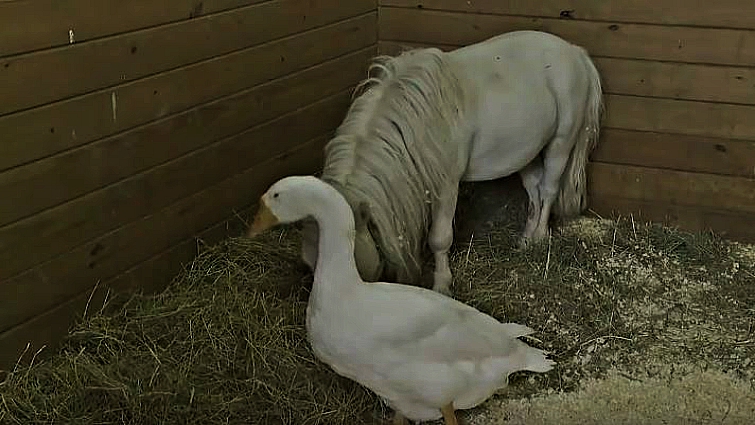 Recently, officials at the shelter were happy to announce that both animals had left for their new forever home. Bucks County SPCA spokesperson Cindy Kelly told the Philadelphia Inquirer that their new human works at a veterinary office and has experience with large animals.

"Waffles and Hemingway have left our barn for their new home! Waffles hopped right in and were ready to go with his best buddy by his side. We will miss them, but we couldn't be happier for this special pair," the Bucks County SPCA posted on its Facebook. "For now, we wish them a good night in their new home."