Is there anything sweeter than seeing an animal enjoying something their loving owner gave them? Dumbledore, a mini pony in Brisbane, Australia, just got a new pair of shoes, and he could not be happier! Dumbledore was born nine weeks prematurely in 2014, and because of his early arrival, he had many health issues.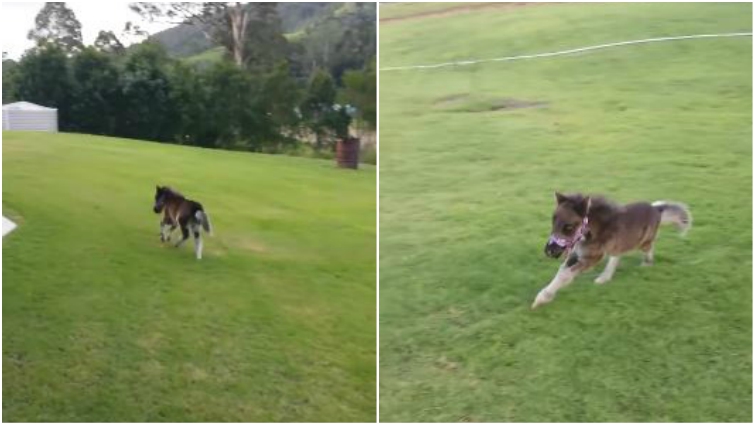 "He did not know how to suckle or behave as a normal foal," his owner said, "he had no knee caps or stifles, his lungs had not developed, he had extremely low white blood cells, and a few other life-threatening conditions." He was in ICU care, as he was extremely underweight. His owner had to bottle feed him every two hours for several months.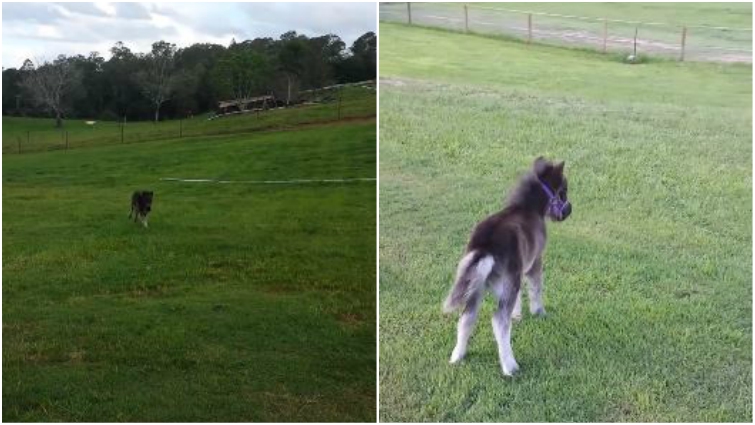 Because he was so little, he spent those first few months indoors. Thankfully, Dumbledore's health is better now and he's a happy little guy! It is amazing that he survived it all, but that may have a bit to do with his mom's dedicated care.

In the video below, the mini pony is given a gift of new shoes, which are metal U-shaped plates that are meant to protect a horse's hooves. But Dumbledore seems to think they're meant to play around in! As soon he has them on, he's running all across the yard. If you think this little mini pony is too cute, you'll also love this Shetland pony that decided to go for a shopping spree at a store in Berlin!