One of the most surprising things in the animal world are the friendships between different animals who look nor behave nothing alike, however, they turn out to work really well. Particularly in this page, we have seen horses creating a lot of friendships with animals that we would never think that we would go along well with horses. Take the wild horses and the seals from example.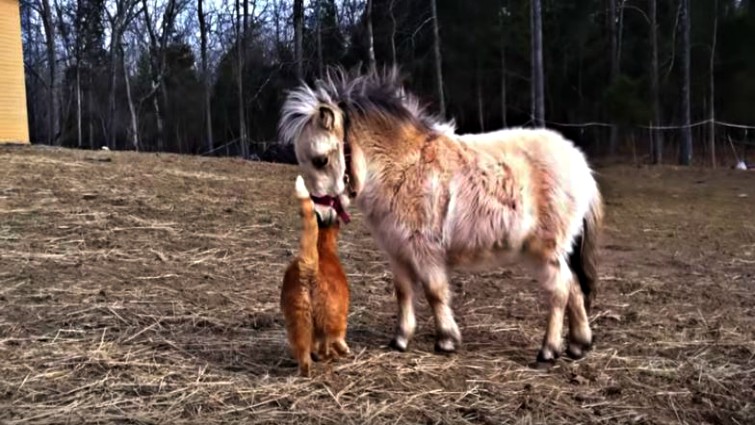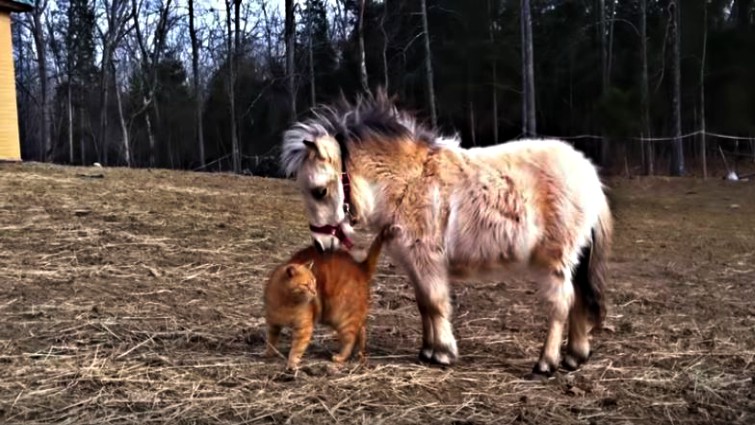 Never in my life, I would think that horses and seals can go along well with each other, but the video demonstrated the opposite of my thoughts. After all, that is what makes the horse world beautiful. There are a lot of unexpected things happening and I am really happy for them because it is the change needed when things get a little monotone. On the other hand, horses create friendships that are really common and I am talking about domesticated horses her.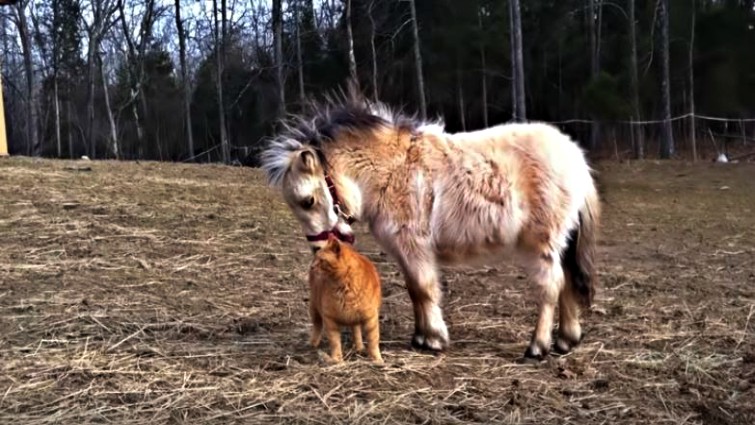 I bet you have seen a lot of horses and dogs that go along really well with each other but since you have seen quite a lot of such friendships, here is a very beautiful friendship between a horse and a cat. n the following video, we see an absolutely precious mini horse named Piper, who lives on a farm with two other full-sized horses, five cats, and four dogs on 161 acres.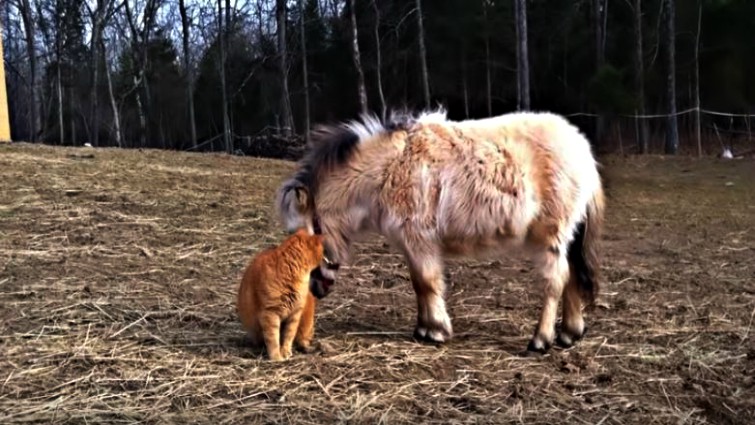 That's a lot of lands to roam, but these animals are bound to run into each other at some point. When a cat named Mango visits Piper in this video, the outcome couldn't be any sweeter! I have to say that both of them are extremely adorable, no wonder why they created such a beautiful friendship. Sometimes, animals give really beautiful messages to us humans, the message of unity.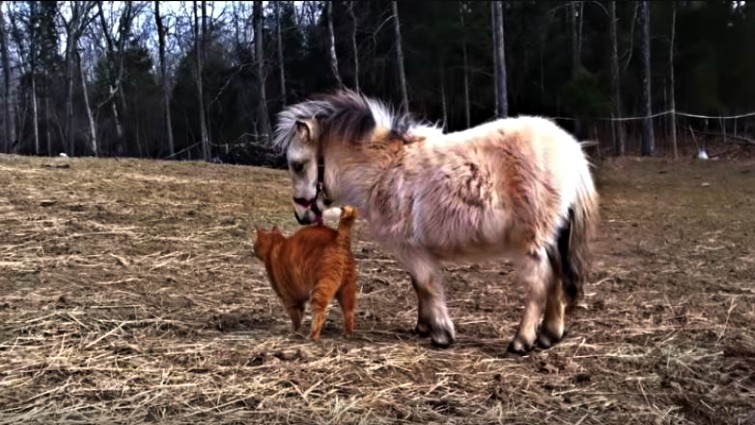 It is always better to avoid conflicts with your family and friends and try to support each other instead, the same as these animals. The world would be better if humans would behave the same way as these adorable animals do and I am pretty sure that a lot of you support this opinion. Please have a look at the video below and share some love for this duo.