Have you ever seen a Cremello Horse? You can immediately identify a Cremello horse due to his cream color with no markings and a white mane and tail. Many people confuse Cremello horses with Albino horses because of their similar features. Certainly, their blue eyes, bright coat, and pink noses make them look that way, but there is a feature that makes them different from albino horses.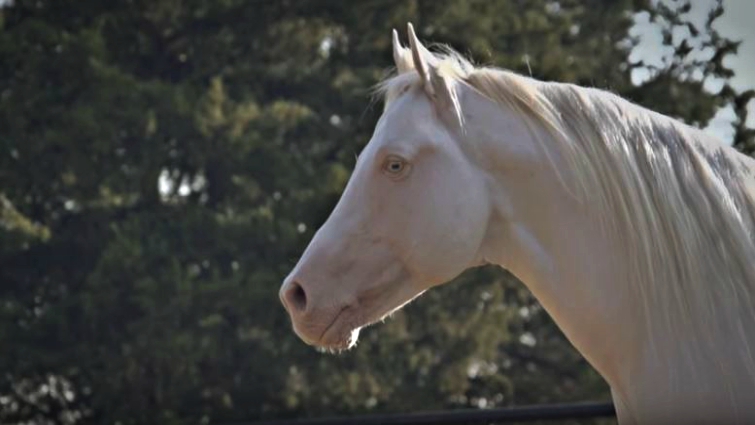 Albinos are born white and have no pigment whilst the Cremellos may resemble white, but when you compare it to a white horse, it is evident that they are a cream color. In case you didn't know Cremello is just a color and can be found in any breed. The most popular breeds to find this special coloring are Quarter Horses, Shetland Ponies, and Draft Horses.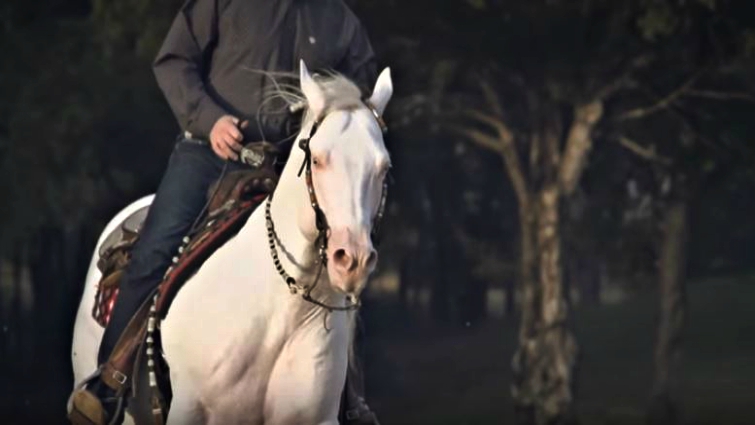 Today we have decided to show you one of the most beautiful Cremello Horses in the world, named Dun It In Platinum. Dun It In Platinum is a 2006 Cremello American Quarter Horse stallion and one of the very few sons of the famous Hollywood Dun. His sire's dominance in the horse industry was like no other during his time and he made a huge and enduring impact with earnings topping $6,000,000.

His mare's foundation cow horse blood crossed beautifully with Hollywood Dun It developed a Platinum powerhouse with real athleticism, excellent appearance, gorgeous bone structure, and unique calm behavior, all the fundamental things that make a stallion a real nominee for success in the breeding business.  Watch the video featuring this absolutely stunning horse!