The amazing herd of seven, which we can see in the photos below is owned by Operation Centaur, the organization who is responsible for maintaining the Shire Horses. "It was set up with the aim of making working horses relevant to contemporary society," -said Dr. Andreas Liefhooge, the head after Operation Centaur.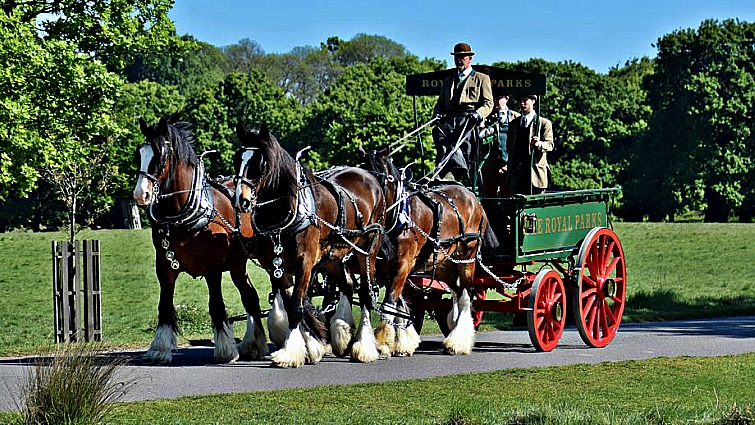 This multi-talented herd is very helpful for all the community by doing three types of work: The first is carriage rides. The Shire horses offer carriage rides for all the interested people, especially tourists, throughout different times over the year. In the winter they give carriage rides for charity purposes around Richmond Park.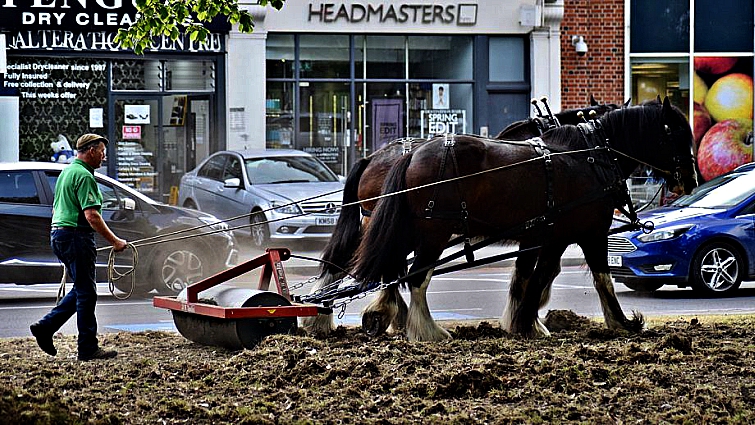 The second is conservation work. The Shires harrow, scarify and mow the likes of Clapham Common, Hyde Park, Richmond Park, Sutton Common, and Morden Hall Park. And the third but the most important one: The Shire horses are used for equine-assisted psychotherapy. They have worked with the homeless, troubled teenagers, soldiers with PTSD, and even gone into prison.


All of the herd can do all the tasks set them, although the older ones are better for therapy work. Below we are presenting you the herd of seven:
Massey — six years old. Head of the herd
Murdoch — 17.2hh, 12 years old, bay. Second in command.
Heath — three years old, grey
Tom – 19hh, 11 years old, bay
Joey – 17.2hh, 10 years old, bay
Nobby — 18.3hh, nine years old, grey
Bess –  16.2hh, four years old, grey