We only picture horses as these majestic creatures, who only do heavy work, but in fact, horses come in all sizes and shapes. There are horses that are so little, they can even be mistaken for dogs. One of them is also Gulliver, an adorable American Miniature horse who lives on a farm in St. Petersburg.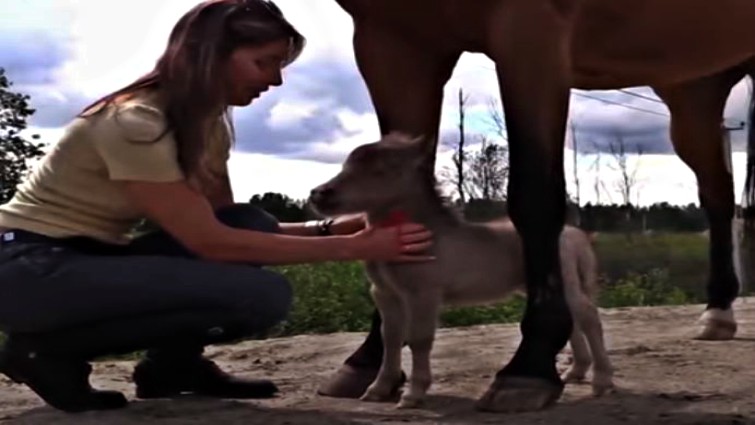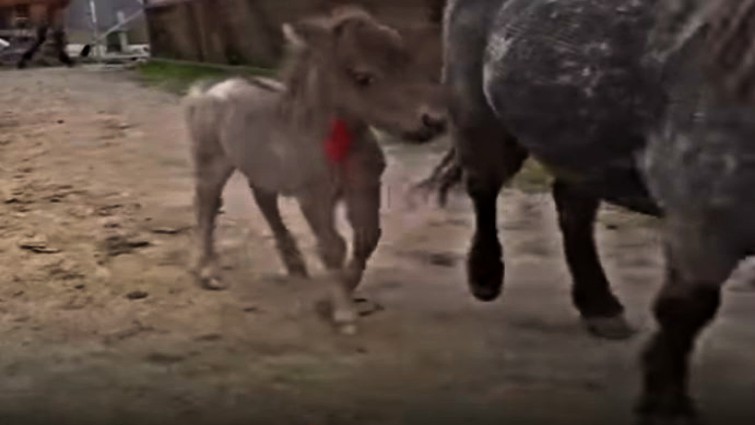 This mini horse was only 30 cm when he was born, resembling a cat, but he has matured a little ever since, and now reaches 40 centimeters. Nevertheless, even when he fully grows up, his mature height won't be more than half a meter! Elena Chistyakova is the Gulliver's owner and lives in a village of Skotnoye in north-western Russia's Leningrad Oblast area.


She stated that his birth was definitely a "miracle" and when she was informed that a little baby came to life on her farm, she was in shock and couldn't believe it until she visited him. It was a blessing and she was very glad for having the opportunity to own such a unique horse. Even though Gulliver is very small in size, the little horse is very healthy and is doing great.


Ironically, his name is the same as the giant Gulliver even though he is half the size he was supposed to be. He is even being mentioned as a possible competitor for the Guinness World Records. Gulliver knows that he is very special and enjoys all the attention he gets from people who approach him. Watch the cute little horse in the video shown below!