I bet all of you were amazed as soon as you saw the photos of this adorable black and white horse who looks like he came out of a fairytale. His name is Bizkit and he is a stunning Baroque Pinto stallion, known all over the world for his beauty. Not many people recognize this kind of breed, that's why we decided to show you all you need to know about it.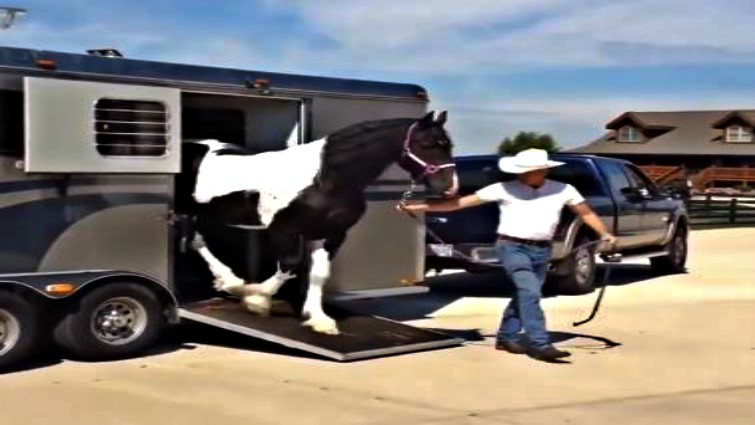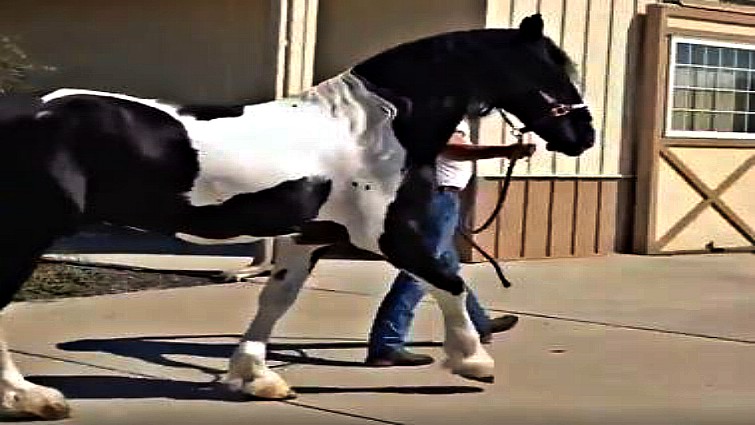 It is a young horse breed from Friesland who was developed by the crossing of Frisian horses with Old Gelderland pinto. The result is an extraordinary type of horse that resembles all the other Friesian horses and the warmbloods. The "baroque" in the name "baroque pinto" relates to their baroque appearance.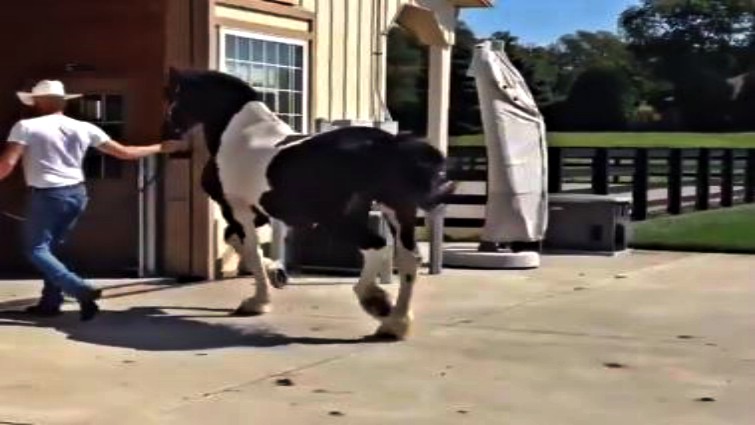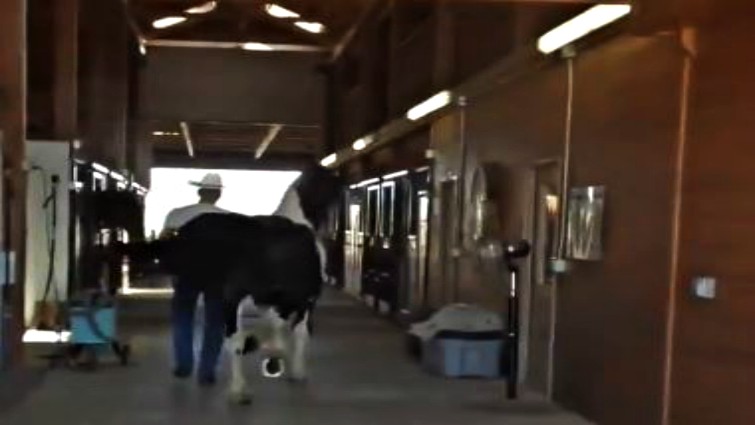 They normally have a square body and a perfect head with small ears and pretty large eyes. Aside from a lengthy tail and a smooth mane, a rich pooch coat is also common for Baroque Pinto horses. Baroque pintos are not only very beautiful, but they are also profoundly valued by riders because of their gentle character. They are defined by their loving nature and their fair attitude.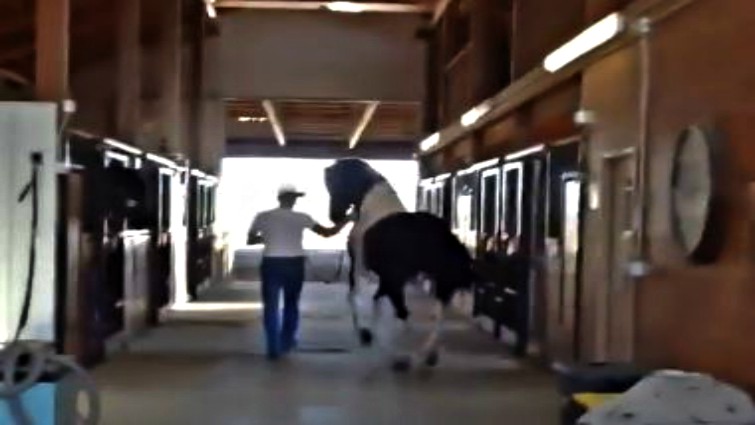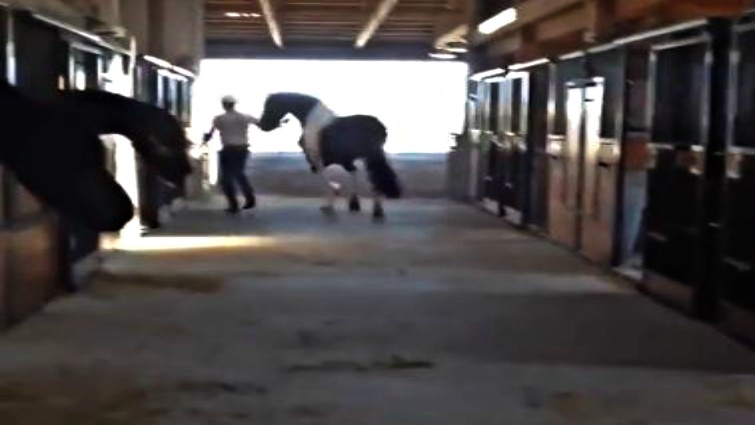 Besides that, Baroque Pinto horses are recognized as remarkably willing to perform and have strong courage. These features make them pure all-rounders. Whether for driving or jumping, for recreational or dressage, you can surely count on these beautiful horses. Don't miss the chance to watch this beautiful horse coming out of the trailer. Share this video with your friends so they can watch it too!
✔ Stunning Horse – Un sacré étalon !╰▶ Soutenez notre association LA RESERVE, défense et de protection du cheval en devenant membre !http://www.la-reserve.info/devenir-membre.php╰▶ ORIGINAL PAGE ® Copyright Bizkit the Baroque Pinto

Posted by Horses-Videos on Thursday, January 12, 2017