As much as we would like to post only beautiful, funny and emotional videos of horses, we can't avoid the other side of the horse world which is not as appealing. Horses are known to be very tender animals and in the majority of the cases, they are really amazing.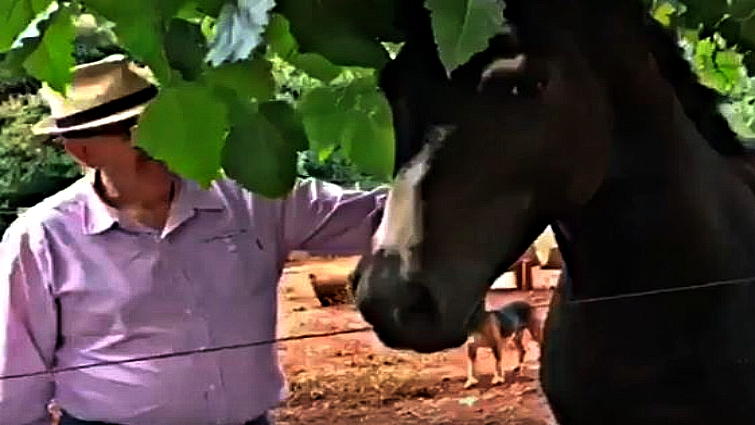 Some of my best moments in life involve horses as well, but something really important that needs to be considered is the fact that in a lot of times, we can deliver wrong messages to our horse friends. The man in the video below walks close to a very stunning horse, but the last one was not in a good mood and he made it clear when the man tried to touch and pamper him and he was not in the mood for that and tried to push the man back.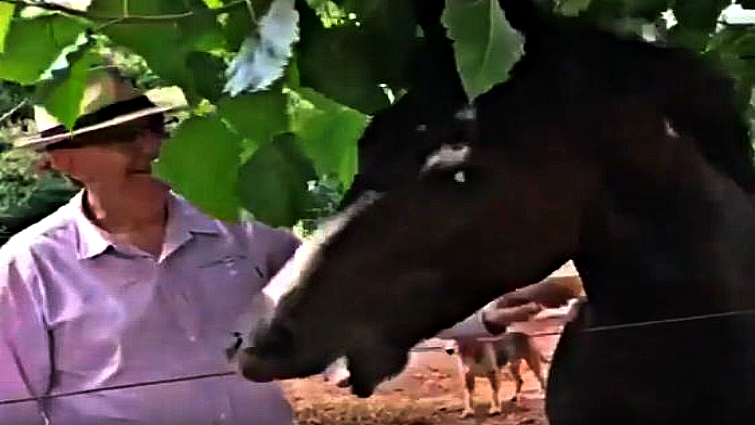 Unfortunately, the man did not get the message and tried again to do the same things and right at the moment, he got attacked by the horse who aggressively grabbed the man's shirt with his mouth and tore it down.

I think it was the man's fault because he should have gotten the message in the first place but instead, he insisted to touch the horse. At the end of the day, I think he learned a great lesson and hopefully, you will too after you watch the video.