People in the horse business have seen many unusual things happen and think that nothing can surprise them anymore. But it turns out that when it comes to horses, surprises never seem to end. We are used to seeing them in all sorts of situations, even the ones we'd never thought of, that's why horse forums are loaded with unusual and funny videos of horses.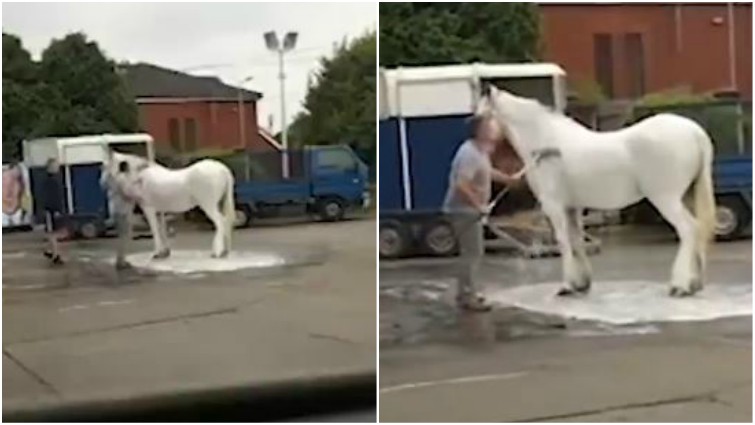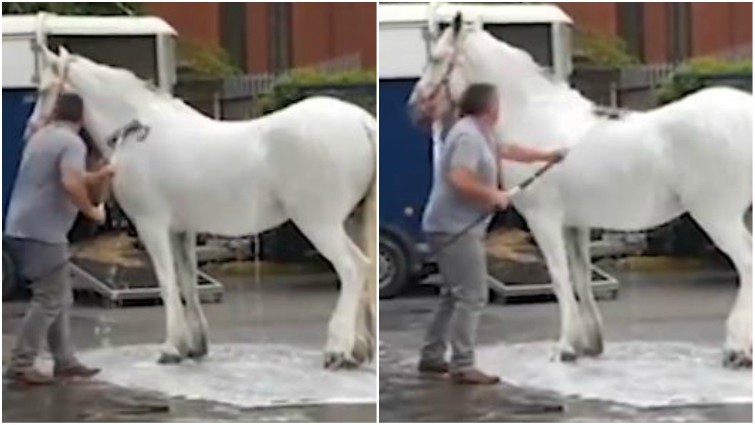 Well, if you think that you have seen it all, we are going to challenge you with an amazing video showing a man washing his horse at a car wash. Yes, you heard it well! He decided to take his horse to a car wash on a hot Saturday afternoon. Many people wash their cars regularly at different car washes, especially in summer months, where they normally do only a brisk wash and are good to go.


But one man in Dublin decided not to take his car, but his horse at a car wash at Clarehall Shopping Centre. He thought it was a brilliant idea and didn't mind the amused spectators who couldn't help but laugh as they watched him wash his horse unbothered and patiently.


As you may have imagined, all the onlookers made sure to capture this moment on their mobile phones, and they soon posted it on different social media. The original video became instantly a hit, gaining millions of views and comments not only from Dublin but from people all over the world. Make sure to watch the entire scene in the video shown below!
Meanwhile in Dublin ????????

Posted by LADbible on Thursday, June 7, 2018