Everyone has a lot of daily obligations to fulfill and that is what makes our lives stressful a lot of times, however, we need to find creative ways how to make all these obligations interesting somehow. Apparently, the man in the video has found a way how to have fun while dealing with his obligations.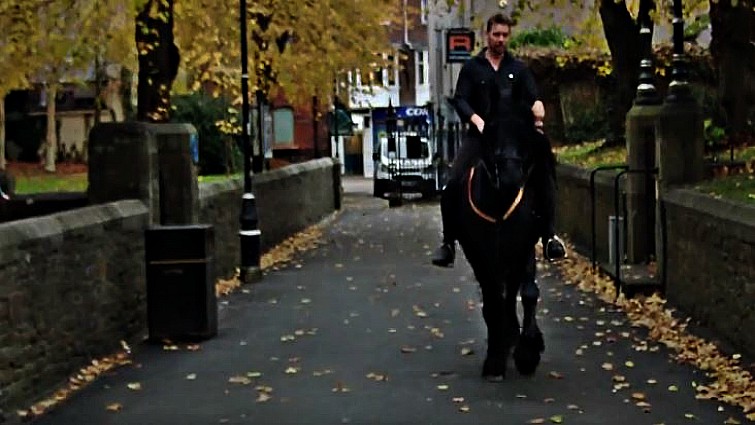 Let's see what he does. Jonathan Marshall beats the traffic by riding his horse to the bank – with his four-legged friend bearing an uncanny resemblance to the bank's famous logo. Shoppers on the streets of Barnstaple were left gobsmacked when equestrian, Jonathan Marshall, casually trotted up the high street yesterday [November 6] on his striking black stallion, Amadeus.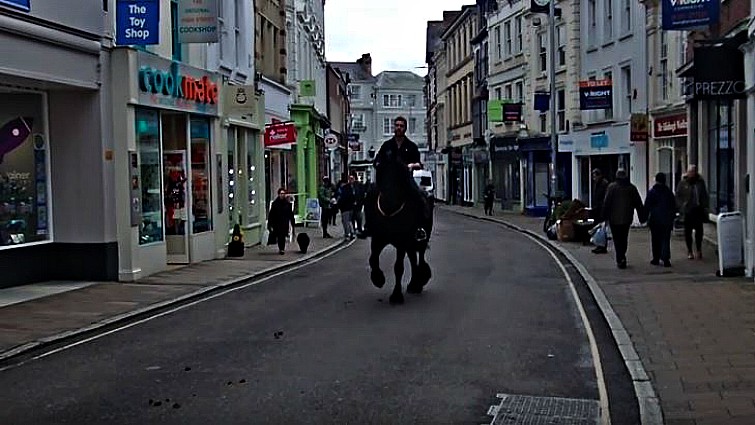 The 50-year-old from Gooseham, near Bude in Cornwall, turned heads as he tied Amadeus up outside a branch of Lloyds Bank – which fittingly carries the iconic black horse logo – and went inside to pay in a cheque.

Jonathan, who trains horses and birds of prey for TV and films, has had 10-year-old Amadeus since May when his owner was killed in an accident. This was hilarious beautiful at the same. I invite you all to watch the video below and share your thoughts.