The majority of us here can say that the activity that they spend the most time with is horse riding or any other thing related to them. For some people, horse riding is just a part-time passion. There are people whose professions have nothing to do with horses and there are people who are dedicated to horses full time. Both groups are horse lovers, however, it is nonsense comparing someone who rides horses as part of an enjoying experience with someone who is fully dedicated to taking care of these horses and also performing in huge important events.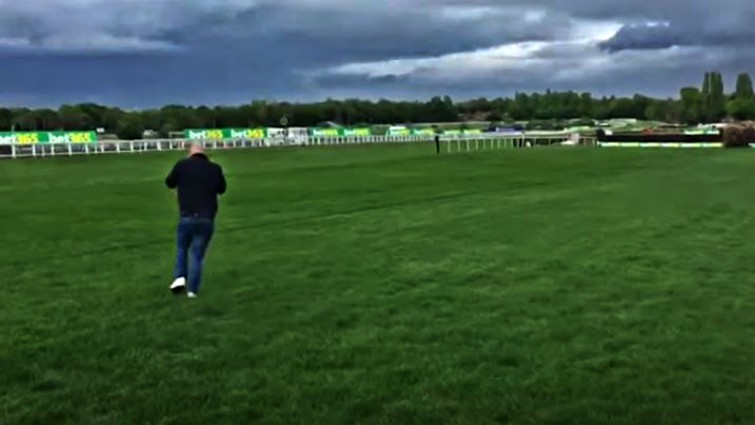 Nevertheless, I am very glad that horses enhance such a huge interest in people from all over the world who have understood how relaxing it is to go for a horse ride, especially after a long week of working.  After all, horses are amazing and they have a gift of making us feel very good, even in the worst moments in our lives. That is why we love them so much.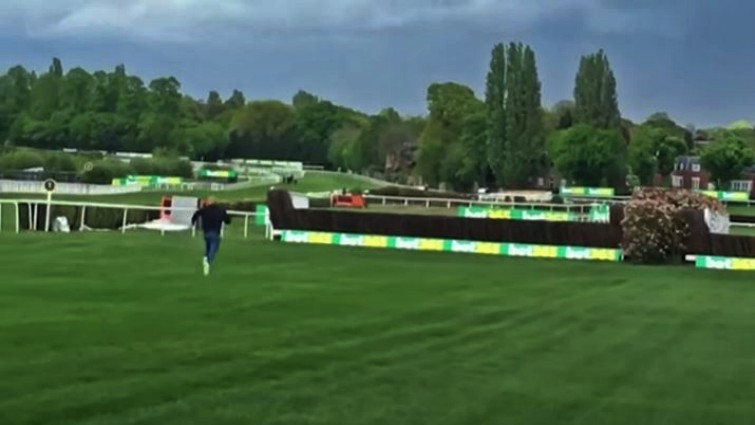 On the other hand, there are people who love horses just a little more than they should, to the point where they start imitating the horses' actions. A reveler ran up and threw himself over a fence at Sandown racecourse. Jon Goodchild and a group of mates had been to the Surrey race track when he had a bright idea.

With the track empty, the 40-year-old sprints as fast he can towards it, getting noticeably smaller compared to the jump. Reaching the rushes, Jon throws himself over the fence before disappearing over the other side. This is not the first time that we see someone imitate horses, there have been a lot of other people.

Well, all these people wanted to try themselves some challenging things that horses do and jumping over fences is definitely one of these things. When it is difficult for a horse, can you remember how difficult it is for a human? If not, then you can try it yourself just like Jon. It is not recommended at all though. Please have a look at the video and share your thoughts on it.