The wedding day is one of the most important days in life because of its significance. This is a very serious step in a couple's life because it is a way of finalizing a beautiful relationship or engagement in a great way. Marriage is always associated with the wedding ceremony, which should also be as amazing as it can. As you all know, it is the same procedure worldwide, of course, the cultural differences take place as well but in general, it is all the same.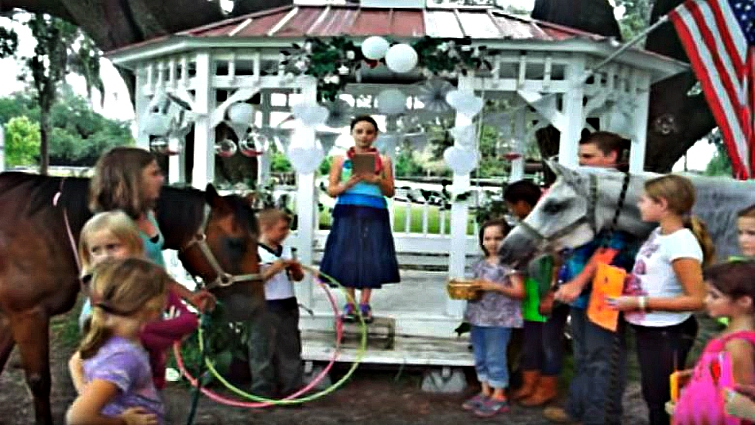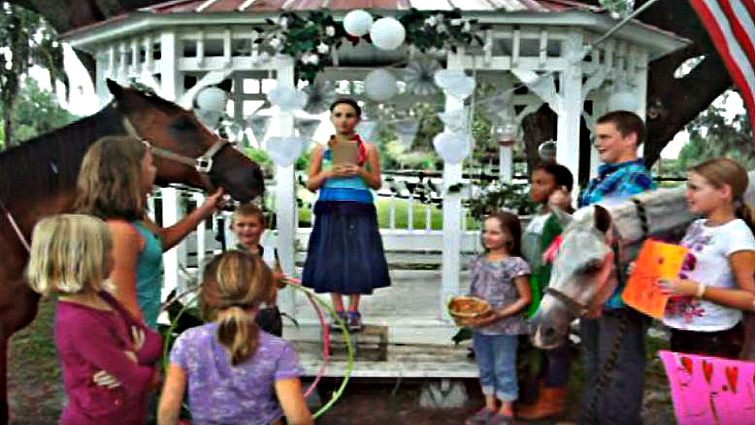 Enough with human weddings, I think it is time for an animal one. Yes, you read it right, more precisely a horse one. I bet you are not used to seeing animal weddings but as long as we humans can do that, the animals can do the same. After all, wedding days are amazing for the invited people as well. The more the merrier. What is even more amazing about this wedding are the ones who came up with the idea.



Let's get to know them together with the newlyweds. These foals in love just couldn't rein in their feelings for each other, so they finally decided to get hitched! There are just too many things to say about this adorable video! The too-cute children, the two beautiful horses, the wonderfully decorated gazebo, the American flag, and the hula hoops!! I love every second of it!



The scene takes place on a hot summer day at a horseback riding camp deep in Florida. In the video, we see a group of young children holding the two lovely horses. The girl standing above them is acting as the preacher, delivering the famous line, "you may now kiss the bride." She puts two hula hoops around each of the horse's necks to act as their wonderful wedding rings. The children pull the horses together and they finally kiss!


The whole thing is really similar to a real wedding, only the fancy appearance is missing. It's really amazing when you think about how brilliant little children are. They always come up with amazing ideas, even ideas that a grown-up wouldn't think of. It is true when people say that during the growing up process, the imagination gets limited and the fact is that we don't even realize it when it happens. Adulthood comes with responsibilities, however, it is always great to have a Peter Pan within yourself.