If you are a miniature horse owner than you already know that they are always ready for new challenges and are never afraid of anything.  Even though some miniature horses look like ponies, the idea of miniature horse breeders was to create a tiny horse, who has all the characteristics of a full-sized horse, just more petite.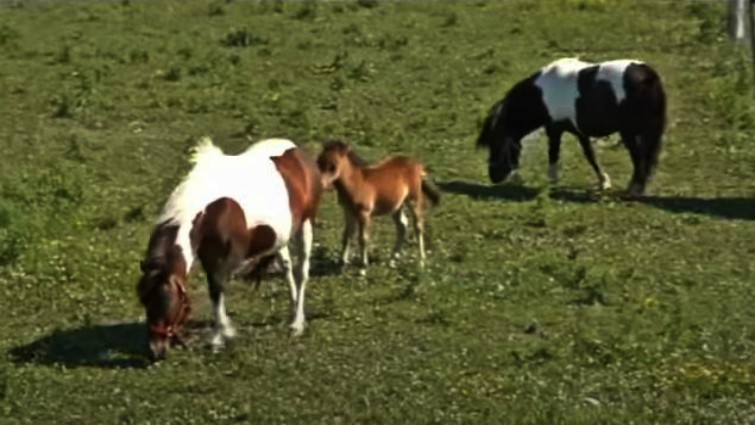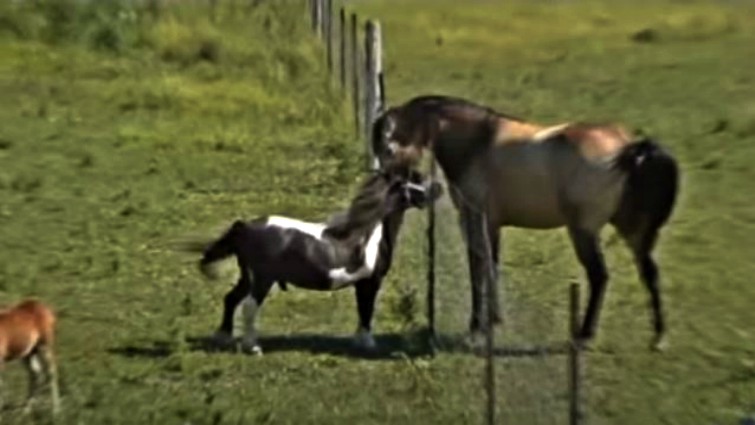 Their kind, sensitive nature and less scary size make them the best animal for people that are timid or very afraid. Don't be surprised if you see mini horses at your local hospital or at retirement homes to visit people who are sick or retired. In the video shown below, you will see an adorable miniature horse who is one of the bravest minis we have ever seen. He may be little, but he is not afraid to dream big.

The video was recorded on Lindsay, Ontario area farm, and this mini is trying to accomplish something with a horse who is twice his size. Do you think if he could get over the fence, he'd ever face the challenge? We only can imagine the amazing 'horsie' conversation going on between them.


They both are prepared for something to happen and none of them is running away while there is still faith. Although the video was posted over 13 years ago, it has gained more than 2 million views on the internet and it is still very liked and shared in the horse industry. We suggest you watch it because it is guaranteed to put a smile on your face. Enjoy it!