Many of you would agree that horses and kids, especially babies have one of the sweetest human-animal connection. A lot of people think that it is very dangerous for a kid to be close to a horse at a very young age.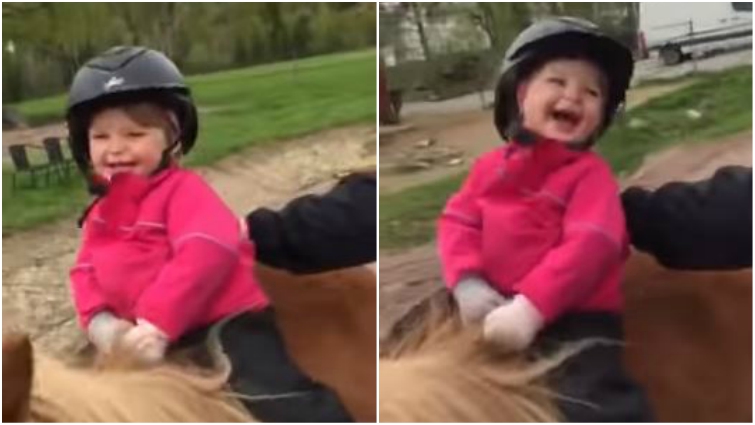 Since is difficult to explain the opposite to them, all they need to do is watch this video and understand it by themselves. This girl seems to be having the time of her life while she is riding a horse; she is constantly laughing out loud.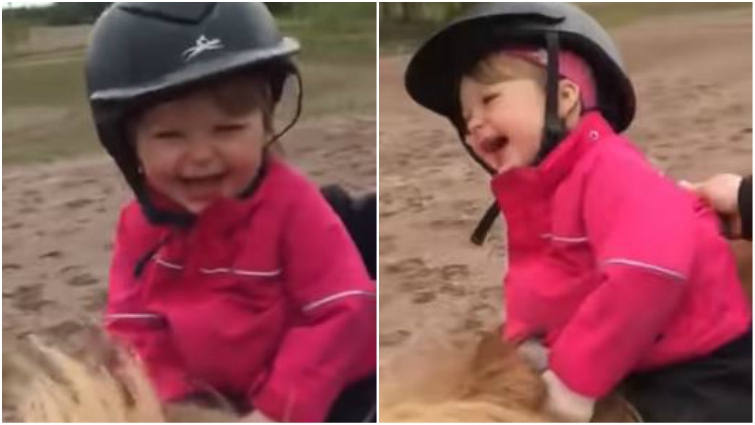 A lot of people fell in love with the girl's reaction. There is for sure a future horse lover. A lot of children, even babies younger than the girl in the video have shown too much joy while they are close to horses.

It is been said that children have a very good perception of people/animals who love them and who don't and this video can definitely be supported by the saying. What about your children? Do they love horses or the other way around? Let us know.