Beautiful Clydesdale horse photobombs little girl! In the digital world that we live in, we have the possibility to document everything that happens in our life through photographs at any given moment. We collect all these photographs so we can look back at them a couple of years from now and show them to our family and friends, as cherishing moments we never want to forget.
I'm pretty sure that the little girl showed in the photo will have a beautiful memory for the rest of her life. We know that horses from time to time enjoy flashing out us they pearly whites. There are a couple of reasons why horses show their teeth and the most common reason is that they do it as a threat, but to be honest they simply crack us up!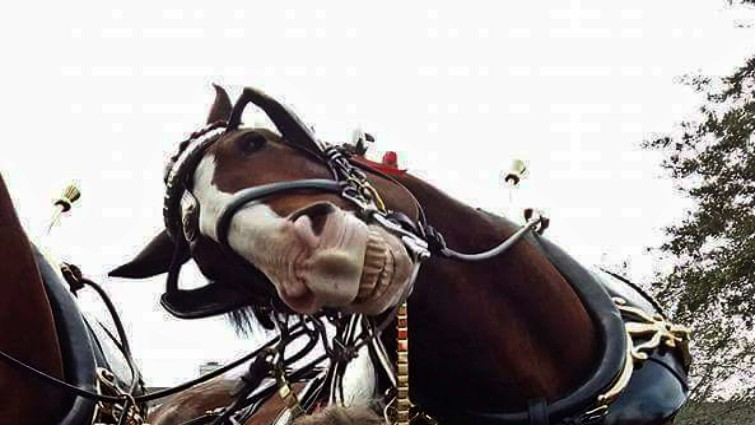 The little girl was accompanied by her parents and was randomly having her photo taken with a majestic Clydesdale horse, but she simply got so much more than she asked for, a "once in a lifetime" photo that she will never forget.

Just when the time to say cheese came the little girl showed us her cute teeth by putting on a big smile for this picture but little did she know that the beautiful horse was enthusiastic for this picture too! I'm pretty sure that this photo made her day and she showed it proudly to her close friends. The photo became a sensational hit as soon as her parents shared it in social media because it's not every day that we see a horse do that!