Love is the most beautiful feeling in the world and that's true not only for humans but also for animals. We have seen many animals who have created some of the most unique relationships in the world and melted our hearts.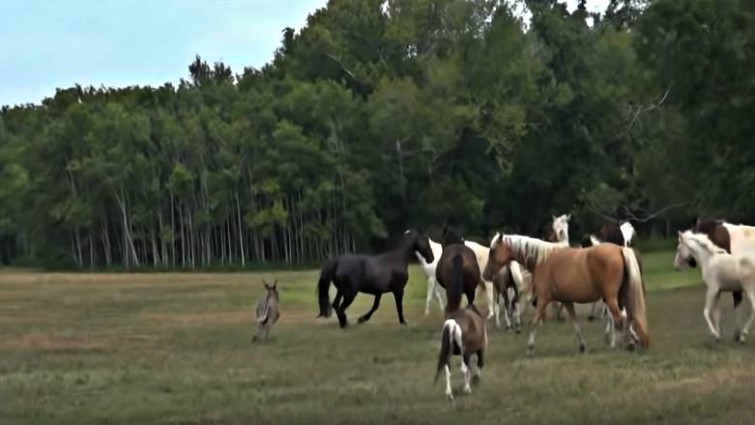 Well, the sad thing is when the love is not mutual, like the one you are going to see in the video below. A little donkey looks super obsessed with a black Tennessee walking horse who he had just seen. He really wants to get her and goes after the beautiful mare.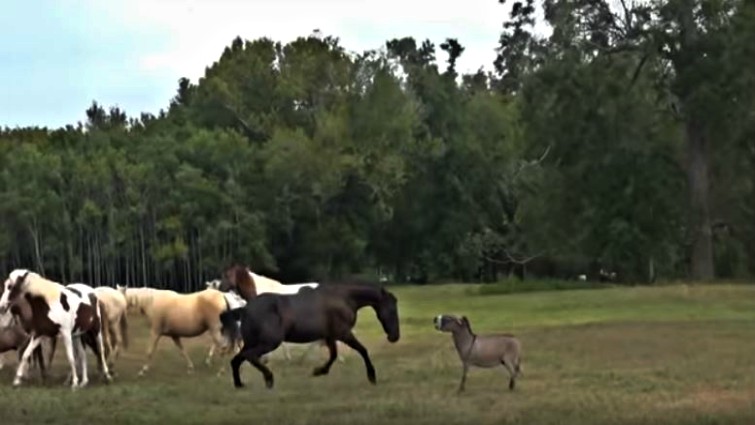 The beautiful mare tries to avoid him very politely because he is worried not only for herself but also for the little donkey who clearly is not in a safe place. But the donkey is so stubborn and can't stop chasing her. We thought that only humans were crazy in love but it turns out that donkeys fall madly in love.

Obviously, the donkey thinks that he has found the right one and doesn't want to give her up, but the Tennessee walking horse doesn't seem to care. He is becoming so obsessed with her that he doesn't understand that she is simply not interested.

Everything can happen out in the pasture that's why important to always keep an eye on your animals. Friendships can be formed, but they also can become dangerous towards each other. Watch the interesting video below and make sure to share it with your friends because it will definitely make up their day!