I think every equestrian has watched at least once the beautiful movie titled Black Beauty. The classic movie was based on the 1877 novel with the same title written by author Anna Sewell. The book is one of the bestsellers of all time with more than fifty million copies sold, whilst a lot of people still search for the movie and decide to watch it even nowadays.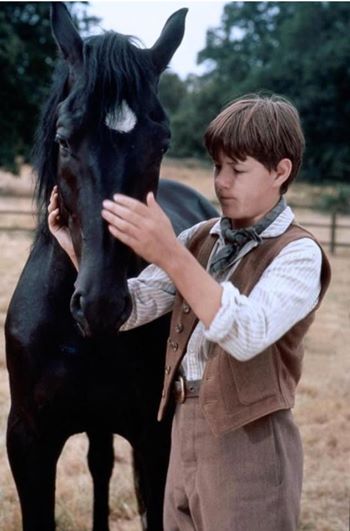 Black Beauty is an autobiography movie who made his way in American theatres in 1994 that talks about a black stallion who narrates the story of his life, from his birth through his unbelievable life. He struggles throughout his whole life but in the end, he finds the happiness that he deserves. During the whole movie, Black Beauty is played by five different horses, each one at a different stage of his life.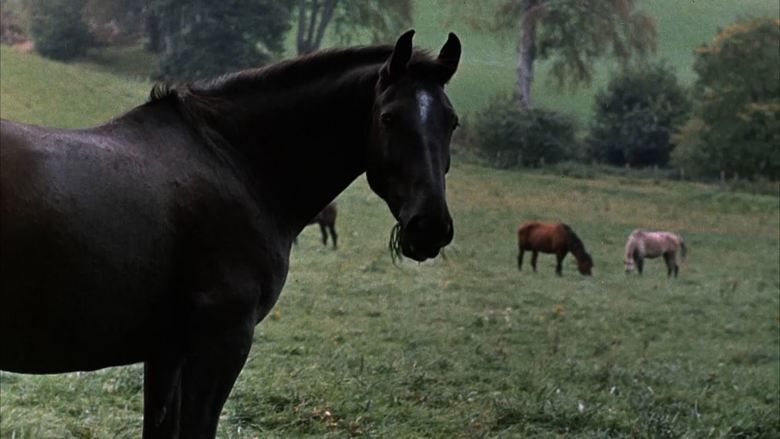 I know a lot of you have been curious about the fate of these 5 adorable actors but it has been more than 25 years since the movie made its debut, so you may think that by all chances they probably are not around anymore. But we just found out a piece of incredibly good news that one of the horses who played the most important part of the movie is still alive and in good condition.

His name is Billy and this year he turned 30 years old! Billy's owner, Louise Maryon, fell in love with the popular horse since she was a teenager. She decided to buy him after he finished filming the movie that would make him a living legend, and they have become inseparable ever since. Warner Brothers needed horses for the film and bought Billy, or Blindaj as he was first named, and Vandal from the society and a chestnut called Gidrap.

The other three black horses were brought over along with a trainer from the United States. In the film, Billy was ridden by Sean Bean and galloped by Alun Armstrong, who plays the drunk Reuben Smith. Miss Maryon, who is now 40, said that she fell in love with Billy since the first minute she saw him. Warner Brothers' decision after Billy filmed the movie, was to sell him to a film horse supplier but after Maryon persisted and managed to persuade the company, they sold the horse to her.

"He's been my riding horse, done a bit of showing in foreign breed classes and some film work," she said. "Billy is my horse of a lifetime. He is such an intelligent horse. I've owned and bred many horses, but I've never met a horse with the personality he has.". Out of the five horses, Billy has the second-highest number of minutes in the final film.

His most memorable scene from the movie is when the barn catches fire. He was acquired to strike the wall when he listened to a special sound and ran through a field of geese to make one of the most memorable scenes of the movie. Now at 30 years old, Billy is officially retired. After finishing the movie, Maryon took Billy to his new home and started competing in the show world.

He was really good at this and won most of the shows he participated in and eventually moved to Wales. Billy's career also involved a commercial for the famous beer Guinness and several music videos, but it is for his role in Black Beauty that he will always be remembered.

Bill officially retired when he was 20 years old after he was diagnosed with arthritis. His condition didn't take him down because he still plays around and is still very happy and in good shape. He now enjoys his retirement with one of his best friends, whose name is Richie, and he's still remembered for his performance on the big screen. In 2018, he received a commemorating prize only given to animals that have made important accomplishments during their lifetimes.

To celebrate Billy's long life, Maryon decided to throw him a birthday party worthy of his fame. She decorated his stable and welcomed all of his friends and fans to visit over the two-day weekend. The event was free to attend, and donations were collected for two different horse charity organizations. People who attended the party brought Billy a lot of gifts, and the birthday boy happily posed for the camera. We are very happy that Billy is still in good condition and we are very sure that he will always have a special place in the hearts and minds of all horse lovers. Please let us know your opinion and share the "The last surviving black beauty" with your friends on Facebook!